Landlords meet for fire safety workshop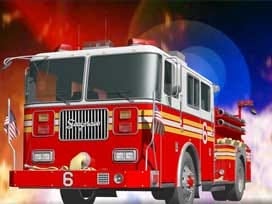 By: Ashley Harding
A special workshop was held with landlords. The goal was to save lives and apartments. Last year alone, there were 72 apartment fires in Lincoln. They cost money and in some cases, they cost lives.
911 Tape: "911, what is your emergency?"
"My house is on fire and I don't know how to get out!"
It's the sound of a woman trying desperately to get out of her burning apartment building.
"Okay, can you get to a patio door or anything?"
"No, there's not a door!"
12 years after surviving that horrible night, Maggie Marsh advocates for fire safety.
"We have plans for tornadoes and for bad weather events, but we seem to have forgotten the plans for fire safety," said Marsh.
That's why several Lincoln landlords are getting a crash course in basic apartment fire safety. Fire inspector Rick Campos says dozens of these fires happen every year and cost landlords hundreds of thousands of dollars.
"If you're a landlord and you want a license for property in the city of Lincoln, you should be required to come to a workshop like this," said Campos.
They say cooking, electrical, and cigarettes are the leading causes of fires in both houses and apartments. Therefore, landlords must be prepared. Some tips include making sure your tenants know two ways out of their unit. You should also talk to them about discarding cigarettes in water or sand. Most important of all, check that each unit has a working smoke detector. Also, check the batteries often. Maggie Marsh credits a smoke detector for helping to save her life.
"I'm thankful that my daughter and I are safe. We lost everything in the fire, but that was all that was important to me. Everybody in that building made it out of there. Everything else can be replaced," said Marsh.
Officials say you should communicate one on one with your tenants about grilling and which types of grills are safe to use on balconies. Also encourage them to have renter's insurance.