'Let's have a parade!': A Lincoln senior living facility brings a little joy to their residents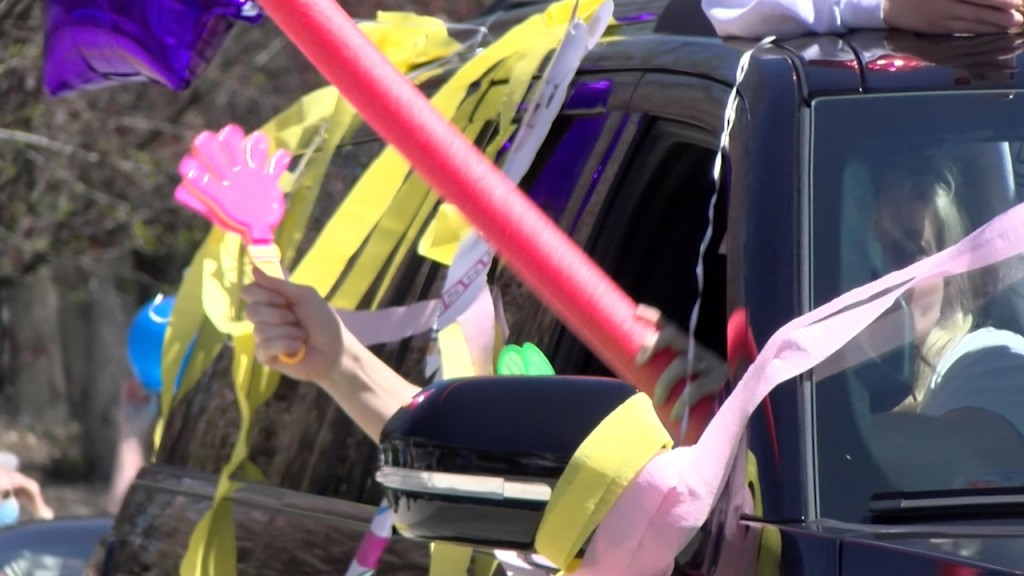 Over at the Windcrest on Vandorn, a senior living facility located near 70th St., staff and the residents' family members decided to not let the good weather go to waste and bring their loved one's a little joy along the way.
"We've been kinda shutdown from the outside world here in our building," said Windcrest Executive Director Kylee Graham. "We thought a family parade will bring some smiles, some laughter, and kinda of break of the monotony of our days".
Smiles and laughter were definitely achieved as about 30 cars rolled through, honking horns and waving neon signs.
One of the many families in attendance included three daughters, who came to see their dad, a longtime Windcrest resident.
One of his daughters, Kelly Riley, said her dad was ecstatic to see them and remains appreciative of the facility for making it all happen.
"You know, you hear all the stories about all the facilities and about how well they are taking care of their communities and Windcrest is just the same".