Four Lincoln police officers assaulted in two days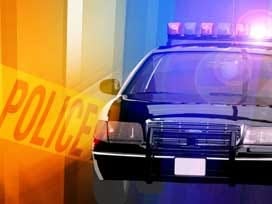 By: Ashley Harding
It's been a rough couple of weeks for Lincoln police. It all started early Monday morning after two officers were dragged during a routine traffic stop. Since then, two more officers have been assaulted and two more people have been arrested.
Two days, four assaults on Lincoln police officers. It began early Monday morning when police say 18 year old Shahbaz Mohammad dragged two officers with his car during a traffic stop. For some Lincoln residents, that alone is a lot to take in.
"I don't know if I just hear about it happening more, but it's frightening to think that there would be that disregard for authority," said Deb Eisloeffel.
It turns out that was only the beginning. Later that morning, police say a motorcycle officer tried to pull over 30 year old Melissa Bryant for driving erratically near South and 13th streets. They say she stopped abruptly, which caused the bike crashed into the back of her car. The officer was thrown over the windshield and hit the pavement. They say she then sped away, but was arrested later on.
Then later that night, a female officer stopped and questioned 22 year old Jason Falkenhagen after police say he shoplifted from the Walmart near 27th and Superior streets. They say he punched her in the face.
Lincoln police say the thing that makes this situation all the more disturbing is the fact that each offense began with a minor infraction.
"Each of these cases involved misdemeanor crimes and traffic offenses. Such as violating a stop sign, erratic driving, and then a minority shoplift with less than $10 of value. So it could happen at any time," said Officer Katie Flood.
Police say Mohammad, Bryant, and Falkenhagan are all now facing possible felonies. Craig Middle of Lincoln says those are worthy charges.
"I hope to see people be accountable for their actions. Those kinds of crimes, well, there should be pretty harsh punishments," said Middle.
We have learned that all four officers are doing okay.