Update: Paul Davis Restoration Fire Ruled Accidental as Flare-Ups Continue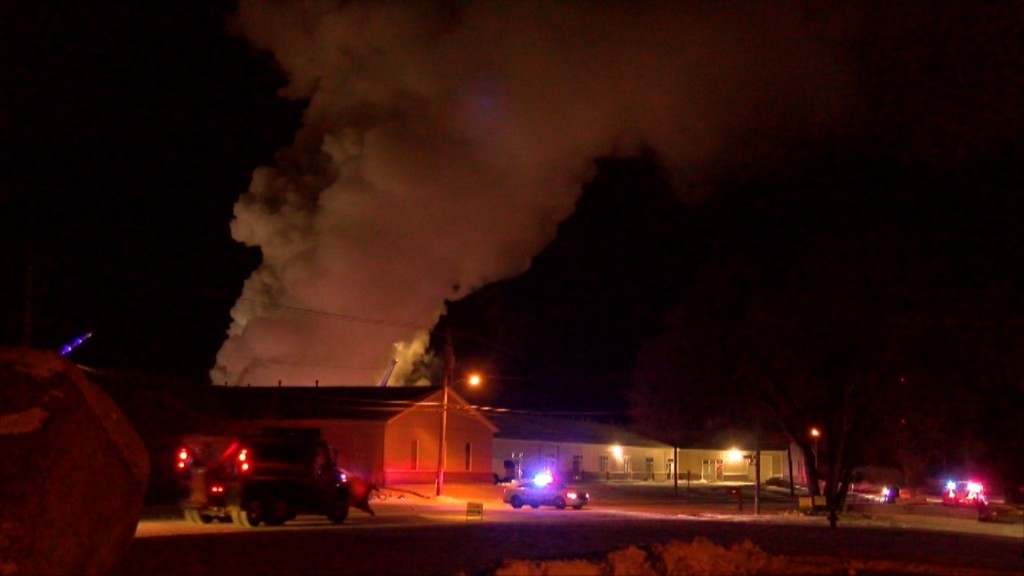 Posted By: Alden German
agerman@klkntv.com
UPDATE: The Lincoln Fire Department ruled the two-alarm fire at Paul Davis Restoration as accidental. The fire broke out Wednesday morning around 5:30 a.m. LFR said a vehicle parked inside of the building accidentally caused the fire. LFR is still battling hotspots Thursday morning.The roof collapsed which has also caused problems fighting the fire.
Previous story:
Early Wednesday morning, a two alarm fire at a local business kept Lincoln Fire and Rescue busy for several hours. It happened at Paul Davis Restoration near 6th and Calvert; the blaze was easily visible.
"The reporting party said there were some explosions and fire coming out of the building. The units in route saw fire and smoke from several blocks away; we made it a working incident up to a second alarm because of the size of the building," says Battalion Chief Jim Bopp.
Fire officials say the blaze was not their only challenge.It was a battle of the elements as not only did crews have to fight the fire, but ice and frigid temperatures. Much of the water used to put out the blaze froze, so firefighters had to wear ice cleats to keep from slipping. One hydrant was even frozen shut.
The air temperature at 5 A.M. was a record 17 degrees below zero, but winds made it feel like 30*degrees below zero. By noon, temperatures rose to a balmy four degrees. To shield themselves from the cold, StarTran provided a bus to keep firefighters warm and hydrated.
"In addition fire tech crews get pretty wet and they become almost like a popsicle. They don't like to get warm because when you thaw out you become more cold, so for the most part we try to get them out of the wind and rotate them as much as we can," says Bopp.
LFR says that no employees for Paul Davis were in the building at the time, but one firefighter sustained minor injuries. Damage estimates are over one and a half million dollars. The cause of the fire is still under investigation.
Paul Davis is, ironically, a company that usually helps people and businesses recover from disasters like flooding, tornadoes and fires.
They posted on their Facebook that they are setting up a temporary office and will resume business as usual.