Lincoln church answers Valley woman's prayer for help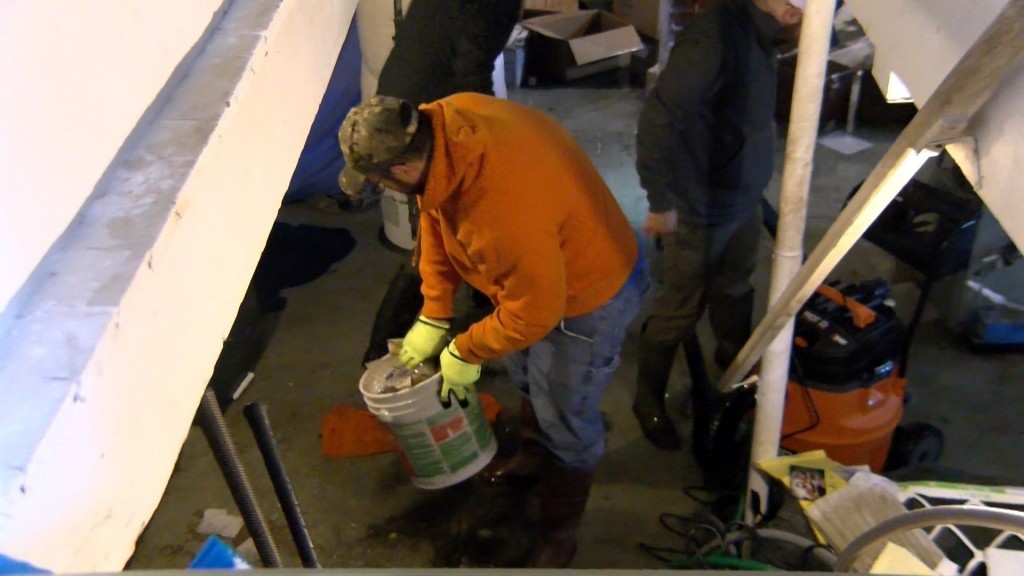 Four inches of water and a soppy mess of belongings are the only remaining signs of the devastation caused by the Platte River.
Last Friday the overflowing river flooded the town of Valley, Nebraska leaving dozens of homes underwater and residents stranded.
As the water rose it began pouring into Karen Ruf's basement, but she refused to leave, "I was telling everybody, I have a second flood, I have a jet ski, and I have a paddle boat you know I'm going to stay with my home."
Within a day both Ruf's furnace and water heater were lost and the water kept rising.
Her son brought a sub-pump to get some of it out but it was too late.
A few family photos were all that could be salvaged from the waters fury.
"I was out in my front yard screaming at the top of my lungs the other night to God to please stop the water."
The water did stop coming and as it began to recede a wake of devastation was left behind.
Saturday morning a dozen volunteers from Southview Baptist and several other Lincoln churches showed up at Ruf's door ready to help.
Armed with pumps, buckets, and wheelbarrows the crew got to work clearing out and cleaning up Ruf's basement.
Within a matter of hours debris littered the yard, but few other signs flooding remained.
A tearful Ruf said she'd been praying for help to arrive, "This was a miracle and an answer to prayer that they just showed up at my door after I said a prayer."
While Ruf still faces another week or two without water or gas she says she will lean on her faith in God to get through, "I have eight years in the military and in God's military to where I can survive with his strength."