Lincoln couple seizes rare opportunity to take wedding photos at Memorial Stadium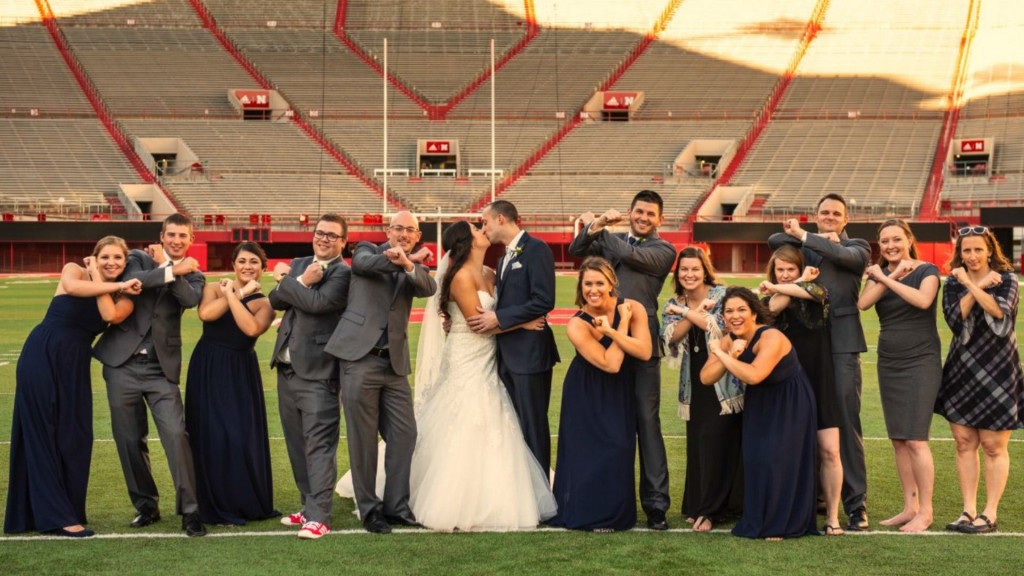 Nebraska's bye-week turned make-up game against Bethune-Cookman made it difficult for many Husker fans who planned to use the weekend to tie the knot.
One couple from Lincoln used the day to seize a rare opportunity – take photos on the field at Memorial Stadium.
"Our friends and family actually arrived there before us and they said the place is clearing out, looks like you guys will probably get in there, have fun," said Melissa Nannen.
Tyler and Melissa Nannen are huge Husker fans.
They were disappointed that a game was scheduled on the bye week, so they made it a goal to try to get on the field for some wedding photos.
The couple even called Athletic Director Bill Moos' assistant to make sure it was okay.
The game day photo shoot went viral on social media.
Tyler says it was an opportunity of a lifetime.
"We look forward to seeing the pictures, they will be coming here soon. It was awesome, it's going to be the memory of a lifetime, something we can put in our house as we grow together… it was just awesome," said Tyler Nannen.
The photos are done and turned out great! Safe to say it was the wedding of a lifetime.