Lincoln East student creates more than 300 portraits of senior class
Joel Bierbower started drawing in February, and wanted to give his classmates something to hold on to after graduation.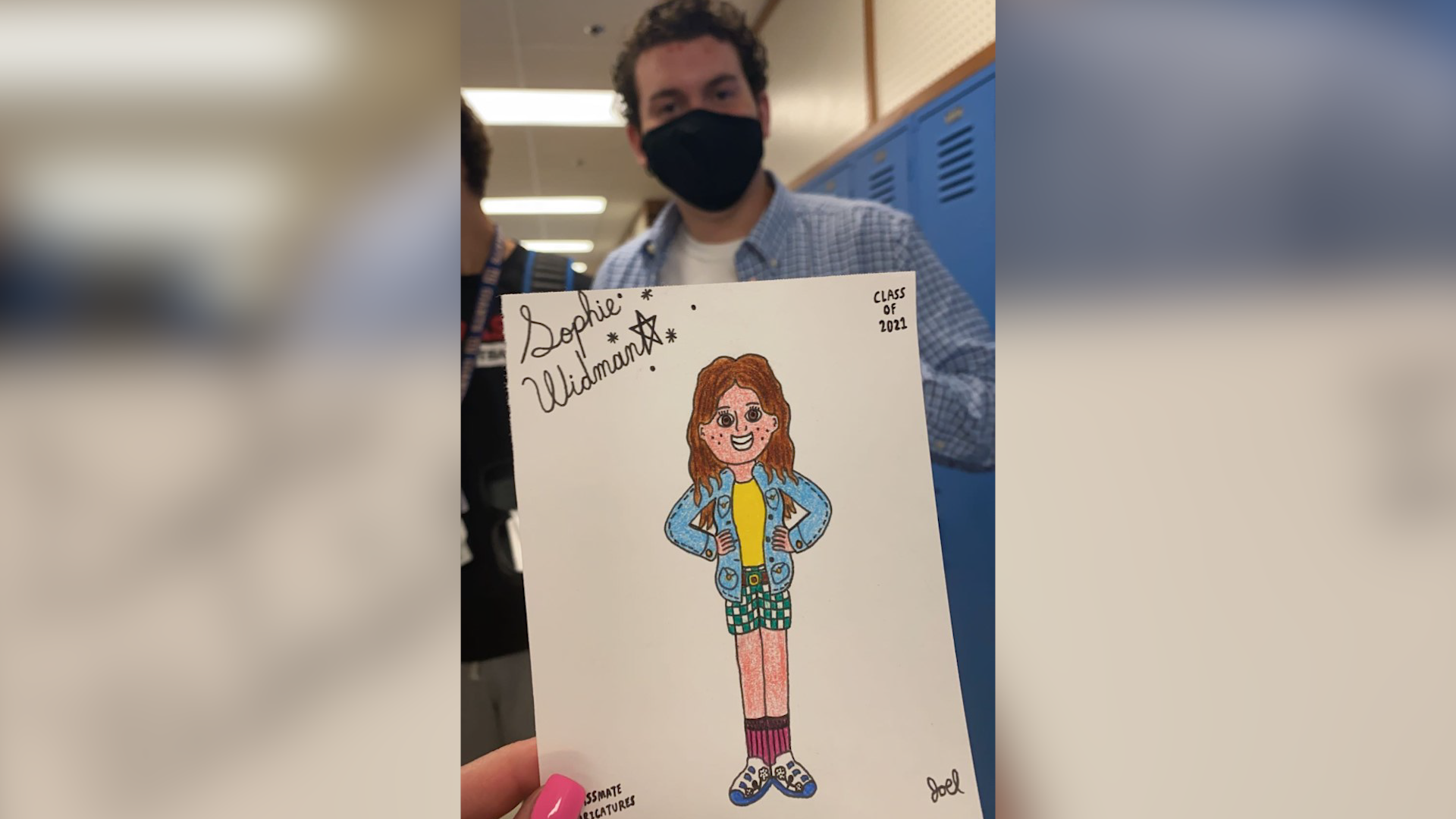 LINCOLN, Neb. (KLKN) – Whether it was an interaction in the hallway, by the lockers or in the classroom, Lincoln East senior Joel Bierbower remembers.
"They only like walk by, but every moment counts for something," Bierbower said.
Since February, Bierbower has been drawing the faces of his senior classmates. He's known some since middle school, others not for long. The senior decided to draw a portrait of his classmates after finding out the group wouldn't likely be taking a class picture at the end of the year because of COVID-19.
After endless trips to Michaels, 100 sketch pads and 367 portraits later, Bierbower is sharing his work with his classmates.
It's the little details that are blowing his classmates away. Whether it was a necklace a student wore each day, an athlete and their Letterman jacket, music notes for choir members or pom poms for cheerleaders, Bierbower made every portrait personal.
"So he wasn't just like oh I'm just going to draw the same thing for everyone," senior Sophie Widman explained. "It was what do I know about this person, and how can I make them feel special by putting genuine thought into it."
Bierbower even connected seniors Leighton Kasik and Elizabeth Hayes portraits. They both enjoy music.
"Leighton and I have been best friends since fourth grade, and I think it's really  heartwarming that someone like Joel noticed that," Hayes said.
Bierbower spent around 30 minutes on each portrait, but some took days. His work isn't going unnoticed. The senior class has been through a lot this year, and in two weeks the group will receive their diplomas.
"I feel like it brought our class closer together," Kasik said. "Everyone was talking about it in the halls. Everyone was showing their pictures they had."