Lincoln police to begin ticketing those riding bikes on downtown sidewalks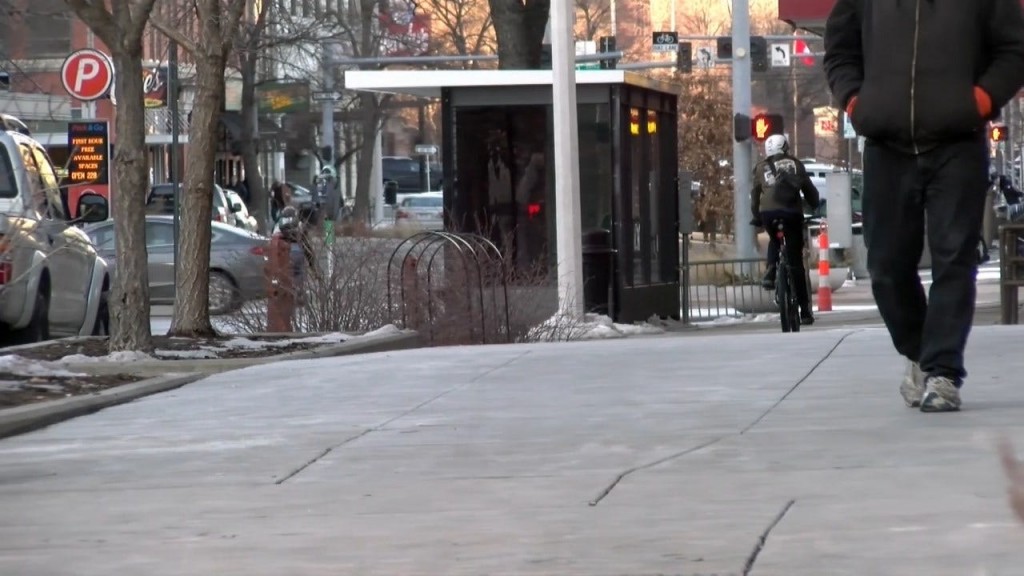 Lincoln police on Wednesday announced a new effort to enforce city ordinances prohibiting people from riding bicycles on downtown sidewalks.
City
municipal code
prohibits people from riding bikes on sidewalks in certain areas of the city, including downtown streets. Captain Don Scheinost said citations are issued on occasion, but enforcement hasn't been a top priority.
A designated group of officers will begin patrolling the area, Scheinost said. Initially, they'll be educating riders about the law and issuing warnings. Those warnings will transition into $25 citations (plus $49 court costs) in the coming months.
Scheinost said electric scooters will be included in the enforcement once they arrive in Lincoln. The City Council approved a
pilot program for the scooters
in September.
Rick Dockhorn commutes to work on his bike almost every day. He says while it may seem scary to ride on the street or in the bike lanes, that fear can be overcome with education and practice.
"What you want to do when you're riding your bike in traffic is act like you're another vehicle in that flow of traffic," Dockhorn said. "If you're going to change lanes, signal your change, look behind you make sure someones not coming, all the things you'd do in your car, you look in your mirrors and use your signals, so don't operate your bike any differently."