Lincoln woman helps others with eating disorders from her own experience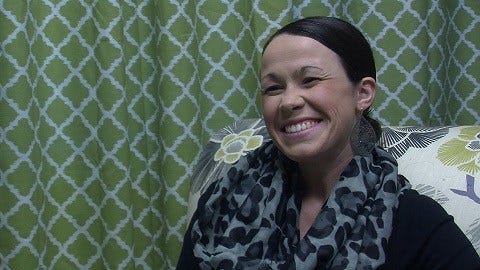 Posted By: Reid Kilmer
rkilmer@klkntv.com
A Lincoln woman has turned her life around to help others with eating disorders. Allyson Northup is a therapist who specializes in eating disorders.
Northup who battled anorexia through parts of high school and college, says sometimes it takes one to know one when going through therapy.
She lost over 30 pounds when she ate less than 500 calories a day. Her lowest weight was 103 pounds.
According to healthdiscovery.net that's about 30 pounds less than the national average.
Northup said, "It was the way I controlled everything in my life that I didn't feel like i had control of. I thought i was pretty sneaky about hiding it. I would wear baggy clothes or not eat in front of people or plan things around meal time so no one would see what I was eating or not eating."
Northup was never deathly skinny but hid her fight with food and weight from her mother.
Her mother, Gwen Bell said, "I think like any parent would be I felt pretty helpless. You can't just tell your son or daughter to get over it, you also can't just ignore it."
Over 30 million Americans are impacted by an eating disorder, 20 million of those are women according to nedawareness.org.
After two in a half years of therapy for anorexia Northup made the decision she wanted to help others.
Northup said, "I want people to know it's ok to talk about eating disorders, it's not a shameful thing it's not something you need to feel guilty about. They need to ask their loved ones those questions and know they're not judging them or they're not angry with them for having something like that and get them into a professional as quick as they can."
If you're interested in contacting Allyson Northup you can call her at 402-260-5188 or at Lincoln Psychotherapy Service 

2900 South 70th Street

.