Lincoln's Sheldon Museum reopens in August with a special exhibit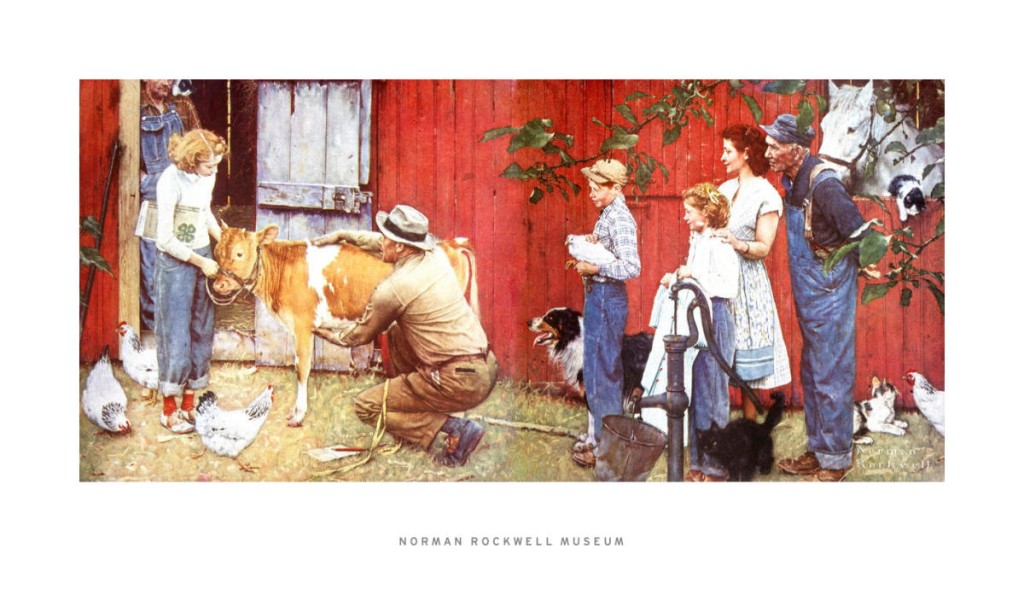 LINCOLN, Neb. (KLKN)- Several new exhibitions are coming to UNL's Sheldon Museum this August, including one of Norman Rockwell's midwestern masterpieces.
Some of Norman Rockwell's most notable works include "The Problem We All Live With" and "Rosie the Riveter, " but the museum has another painting that draws visitors countrywide.
The Sheldon Museum which has been closed since early July unveiled Rockwell's "County Agent" painting in an exclusive showing.
It's part of the exhibition "Clocking In: Visions of Labor," which touches on themes of gender, place, and what it means to work.
Sheldon Museum curator of academic engagement, Erin Hanas says the piece closely mirrors Rockwell's works of the time and peaks into the Midwest through his eyes.
"I think it's a pretty characteristic Norman Rockwell painting…I think it's pretty characteristic of this sort of, you know, idyllic agricultural scene based on actual individuals, real places," she said. "Sort of this idyllic view of America, rural America in particular."
Hanas says the piece was gifted to the museum by Nathan Gold of Gold and Co. in 1969 and draws visitors to each exhibition it's displayed in.
"Visitors love the painting, they're so excited to see it. A lot of people know that it's in our collection so they often come in and ask where it is…"
One visitor in particular with a very special connection to Rockwell got a sneak peek of the new exhibit on Wednesday.
"So this is my grandfather, Don Steed, this was Jane Steed, and then Harold Rippy, Larry Steed, Sharon Steed, and then Martha Steed," Peggy Montarsi explained while viewing the painting.
Montarsi's family was photographed by Rockwell before appearing on the 1948 cover of the Saturday Evening Post.
She said seeing her family in the detailed oil painting was an experience of a lifetime, and not one she'll soon forget.
"It's very exciting, I got goosebumps and I was like it always takes my breath away," she said. "I kind of got emotional not expecting that but yes, it's very exciting."
The Sheldon reopens to the general public on August 16 and all exhibitions can be toured until late December.