Local brides-to-be talk wedding planning during pandemic
Local brides explain the different ways they have planned their wedding during the pandemic - whether it's waiting another year or downsizing their ceremonies.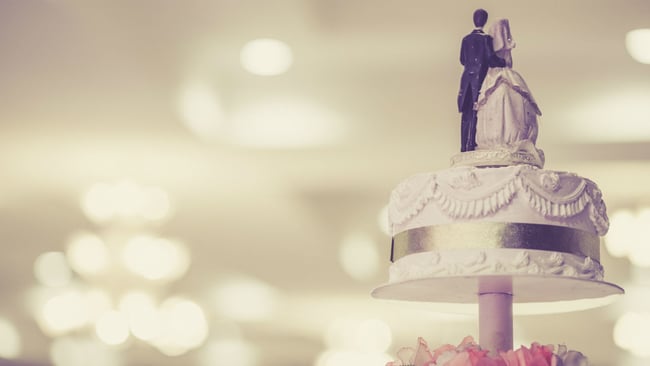 LINCOLN, Neb. (KLKN) – Wedding planning is a difficult task for anyone, but when you're trying to plan a wedding in the middle of a once-in-a-century pandemic, the stress levels go up a few notches.
Between choosing a date, finding a venue, photographer, catering, music and more, brides and grooms are now also navigating COVID-19 restrictions, which limit crowd sizes at weddings and receptions.
Allie Laing and her fiancée Alex got engaged in November of 2019, before COVID-19 existed. As they began their wedding planning, the virus was slowing spreading, until eventually it brought the world to a standstill in March. The couple decided to play it safe and plan for the next year, June of 2021.
"We were, you know, hopeful that we wouldn't have to worry about it and you know it kind of went from March to April to May to now November," Laing says.  "It's still that period where people are pushing things back and so actually this last weekend we just decided to move it."
Laing says for them, limiting their guests or having a reception at a later date isn't something they want to do. To avoid restrictions and removing friends from their big day, they're waiting it out until next October.
"I want to have one really, really awesome day and for us you know we obviously really want to get married but part of that whole experience for us is having everybody there and being able to have our huge families and all of our friends," Laing says.
But for Hannah Tobin and her fiancée, Jason, who were also engaged in November of 2019, their plan is different. Their wedding is planned for January 2 of 2021, just under two months away now.
The couple plans to wed in their home town of Tekamah, located in Burt County. So far, the county has seen just over 300 positive cases, but like the rest of the state, still face restrictions.
For weddings, only 25% of capacity will be allowed in churches and venues, and six foot distancing must be enforced. Although there's no mask mandate there, Tobin says her guests will still wear them. For receptions, tables can't have more than eight people, people must remain six feet apart and can only dance at their respective tables. 
Shortening their list of guests even further is something Tobin says they hope they won't have to do. 
"We had this big list and then to see it kind of crumble away it was like 'oh okay,' trying to make cuts but how do you make cuts when you love all these people? Obviously the people most important to us is our family so it'll be hard if we have to cut out our friends altogether," Tobin says.
With the way COVID-19 is trending across the state, tighter restrictions might be enforced. If so, Tobin says they have a plan.
"If things kind of stay in this wrong direction as its headed, we're just gunna plan on immediate family only at the church, and then we'll probably push the reception back to either a whole year or sometime over the summer."
However, she says January 2 is going to be their date no matter what.  
"I mean we picked are date and we really liked the date, then you get that date in your head and its like 'that's the day I'm getting married' so, legally we do want to be married on that day still."
Tobin says that wedding planning during a pandemic has given her lots of time to think about what is important in life and has given her more perspective.
"On one hand you're planning your wedding, and for a girl that's one of the biggest days of your life. . .and then on the other hand it makes you just think that it's such a small thing. Like, why am I worrying about a wedding when we're going through this pandemic and there's literally people losing their lives because of the pandemic and then there's healthcare workers struggling," Tobin says. "It make you realize that maybe your wedding, and the dress isn't the biggest thing happening in the world right now."