Local grocery store faring well amid supply chain issues brought on by pandemic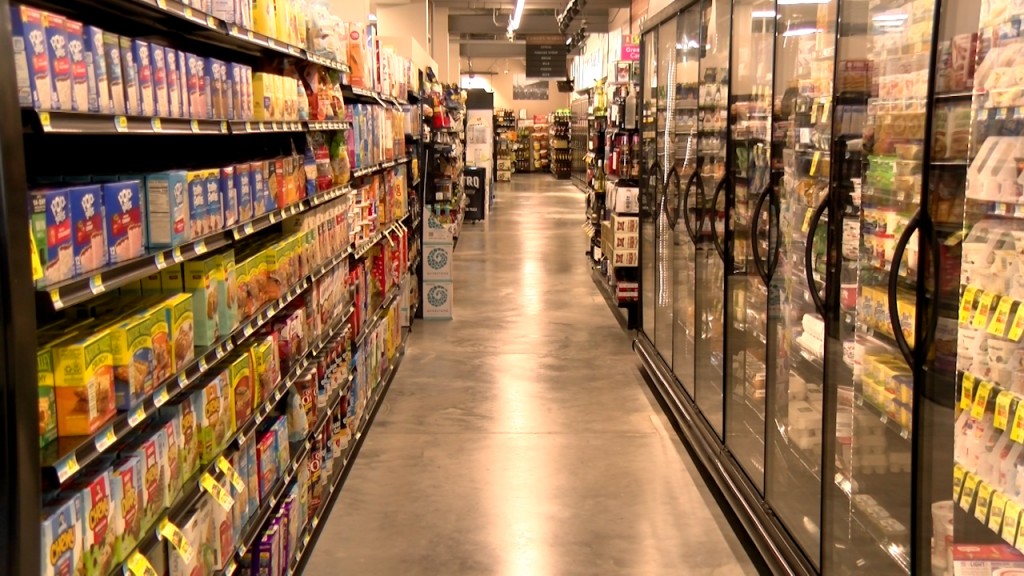 LINCOLN, Neb. (KLKN) – Canopy Street Market in Lincoln has been able to stock its shelves throughout the entire pandemic, but unfortunately, that's not been the case for many grocery stores across the country.
"We have had very little problems getting supplies from our warehouses. Maybe one or two items here and there, but all of those have been fixed within a week or so of those times when we were low, " Ted Tyrrell, Office Manager of Canopy Street Market said.
When toilet paper was hard to come by early in the pandemic, the market says they were able to restock their shelves fairly quickly, unlike some big box stores.
Canopy Street Market, between N and O Streets in the Haymarket, gets their products from AWG Warehouse in Norfolk. They believe because their supplier is a Nebraska-based company, they have had better luck than others.
"(National chain stores) They're pulling from a regional warehouse which tends to take longer and they're supplying multiple places, so they might have those issues," Tyrrell said.
Some stores haven't had certain products come in fast or often enough and that has left for some empty shelves across the nation.
It all comes down to a supply and demand issue, and truck driver shortages brought on by the pandemic.
It's affecting every Lincoln grocery store differently; it really just depends on who their supplier is.
For other locally-owned shops, they say it's a very fluid situation. One week they'll be down milk or meat products, and the next, it's something else.
But for Canopy Street Market, their biggest hurdle has been with the packaging for their personal products like the containers for deli meats and their parfaits.
"That's been solved by being able to order from other companies and finding things in other ways," Tyrrell said.
Throughout the pandemic, the Market has seen a major increase in business, larger orders, and have watched alcohol sales go through the roof.
"Especially when the bars were closed, we saw our alcohol sales increase over that time period and they really didn't stop after the bars opened up," Tyrrell said.
Because of the supply and demand issues, prices for some products have raised anywhere from 5 to 10%.