Local store manager speaks out after rioters vandalize Metro PCS
 At Metro PCS , workers could be seen boarding up the windows Saturday morning.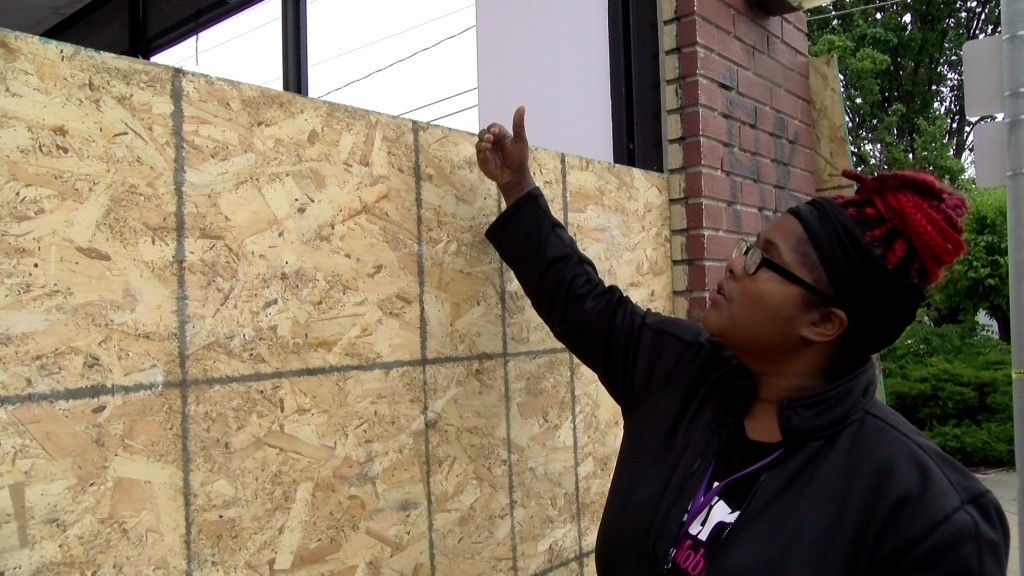 At a Lincoln Metro PCS workers could be seen boarding up the windows Saturday morning. Earlier that morning, as the riots occurred, windows were smashed out of the building and I spoke to the store manager who said she's just frustrated that this has occurred in Lincoln.
"Emotional, angry, sad and like I'm discouraged people are scared especially to see these things close to home it's different it hits a little different," says Genai Henderson.
She talked about finding shards of glass lining the sidewalk outside her business after windows were shattered early Saturday morning.
"When I came in the store you could see the blood," says Henderson. "You could see they through it or tried to punch it you's seen blood on the glass."
She says no products were stolen but estimated the damages to cost more than $8,000. Henderson chose to laugh through the tough times. Though she admits she does not understand the violence.
"The behaviors I'm not understanding you know what I'm saying it's not worth it," adds Henderson. "It's not gonna bring anyone back,  it's not gonna make anything better. It's just gonna make it more uncomfortable, more tension. It's going to be people walking on egg shells, well glass in my case."
Henderson says she is choosing to stay positive and hopes more people choose to get the message out by peaceful protest.
"I just hope for the best though cause I'm tired of taking losses you know whether it's friends family you know communities I can't handle this," added Henderson.