Locals and visitors split on local and travel mask DHMs
It's a guideline many thought wouldn't happen again and for traveling, it's been extended into next year.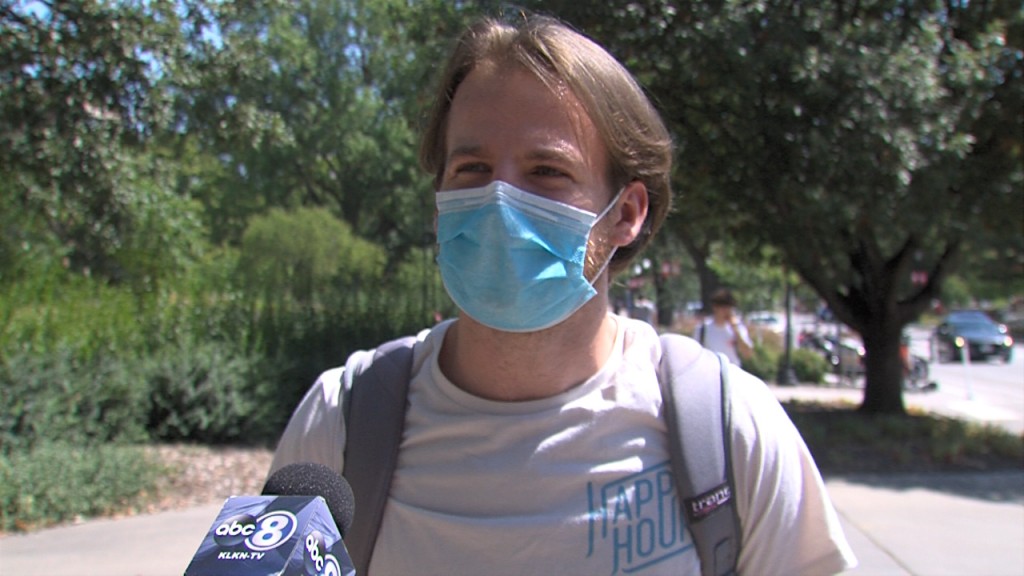 LINCOLN, Neb. (KLKN) — Lincoln's mask mandate is back in place on Thursday.
It's a guideline many thought wouldn't happen again and for traveling, it's been extended into next year.
The Lincoln Lancaster County Health Department issued a mask mandate to start Thursday and it has locals and visitors' attention.
Masks required for travel have been extended until next year. And now for Lancaster County, there's an indoor mask mandate, so it's time to pick out your favorite masks, once again.
"So it's a little bit of an inconvenience, having it on you and putting it on every time you walked into a place I'd rather have the safety than anything else," said Tom Kurouwski.
"You know, it might affect some things in small ways, but everyone can put a mask on it it's just an easy thing to do that goes a long way," said Daniel Bartolomei, a UNL senior.
A father came to watch his daughter play volleyball, and says the mask mandate caught them off guard.
"Actually we're just looking for a place to grab something right now and didn't recognize that you had a mask mandate," said Kurouwski. "So we're surprised about that. We don't have that in Buffalo, New York. We've been mask-free for a while and it's just surprising, it's a little bit more of an inconvenience, seems like we're going back the other way."
For plane travel, the TSA has extended the masks requirement until January 2022.
A travel agent says some people don't want to wear a mask and plans have to change as it's a battle of comfort and convenience.
"To put a mask on when you're used to not having to wear one for the last 60 days, just to go six hours to get from here to there is something that," said Paul Glenn. "No it's not comfortable and convenient, so I think that'll be something that will play into."
" We'll still travel, you know, the bug is here right it's here to stay probably," said Kurouwski. "So, we just have to work around it work through it, you know, try to keep ourselves healthy."
"I still don't want to be on a plane with a lot of people right now but I think that it's safe enough for most people, especially if you're vaccinated," said Bartolomei.
Just a reminder, the county mask mandate requires everyone ages 2 and up to wear a mask indoors.