LPS: High schools will re-open at half capacity
Students will run a 3/2 plan based on their last name.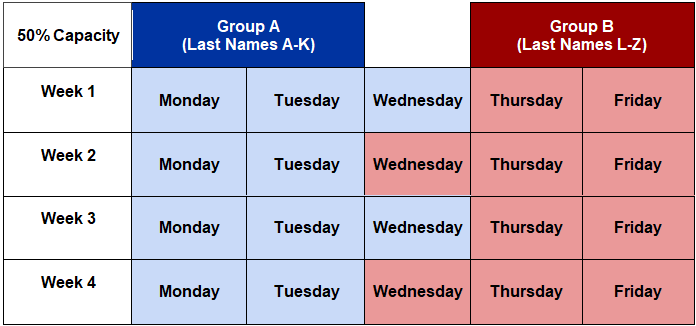 After the Lincoln-Lancaster county COVID-19 risk dial was moved last Friday, Lincoln Public Schools made the decision to re-open high schools at 50 percent capacity. What it exactly does that mean? Here's the plan so far:
Two predetermined groups alternate between in-person instruction at school and Zoom-in instruction from home. Around 50% of students would be at school on any given day. Students with last name A-K will go to school on Monday and Tuesday. Students with last names L-Z will go on Thursday and Friday. Wednesdays will alternate between groups. Students will attend class via Zoom when at home.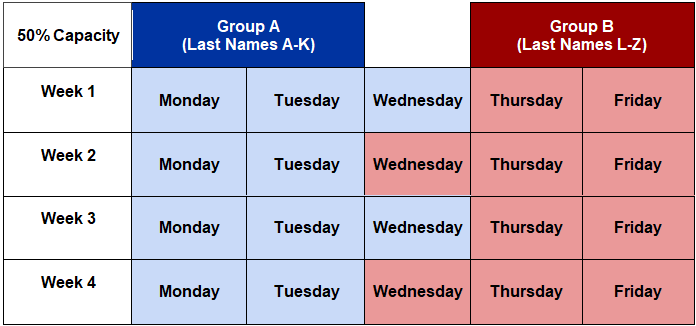 All remote learning instruction will be synchronous. This means that students who are scheduled to be at home will Zoom-in to receive instruction on their remote learning days. Attendance will be taken in Synergy for in-person and remote learning instruction.
Students with disabilities would attend their designated 3/2 scheduled days for in-person and synchronous remote learning. Students participating in Life Skills, Support Centers, ISP, IA, DDSEC, NEC, YH, and D/HH Center-Based Programs (Beattie, Irving, and LSE) would then be considered for in-person instruction every day.