Malone Center Panthers send off their 8th graders
The team held an "announcement event" on Saturday at the Malone Center.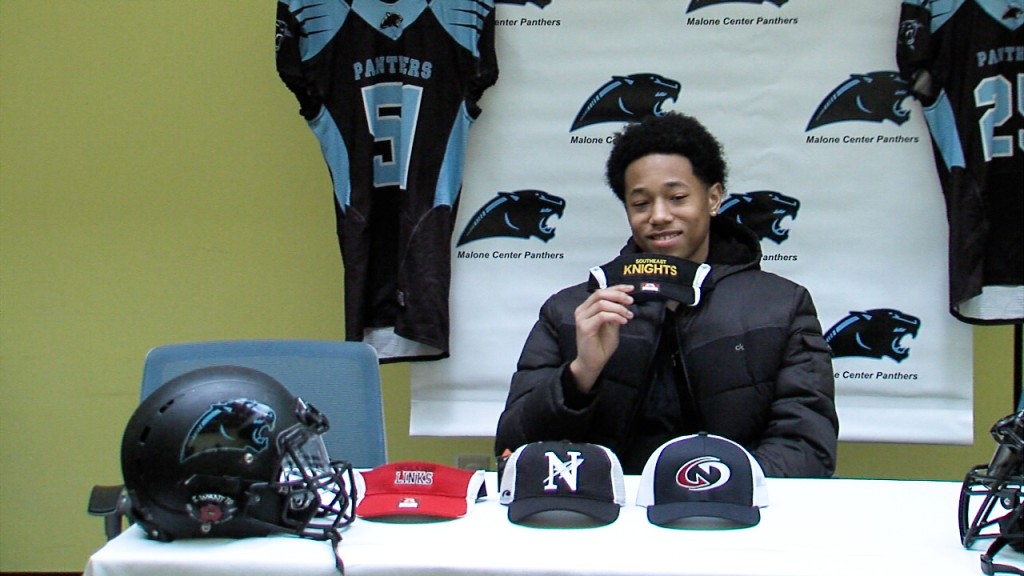 LINCOLN, Neb. (KLKN) – It was an exciting day for eighth graders on the Clyde Malone Center Panthers football team.
Several players announced which high school they would be attending to plays sports and further their education. Lerhyan Campbell, Pierre Allen and twins Justin and Jordan Anderson all unveiled where they would be taking their talents on Saturday at the Malone Center. Campbell and Allen will be going to Lincoln Southeast and the Anderson Twins will head to Lincoln High.
Both Campbell and Allen commented on the Lincoln Southeast's diversity and talented football programs.
"I chose to go to Southeast, because I heard they have a good graduation percentage and they have a good football team," Campbell said.
The Anderson twins said Lincoln Southeast had great diversity, and it was the best decision for the two players.
"Nobody can stop us," Justin Anderson said. "I feel like it's a good chemistry between us."
The event was to recognize all the players hard work, and being able to move on to the next chapter of life. The Malone Youth Football Program has been around for three years, and the mission isn't just about winning on the field. It's about winning in life.
"When it comes to students of color, when it comes to being a male, when it comes to being you as an individual," Director Michael Hunter explained. "I like to teach them life long goals so they can carry those things throughout their lives and hopefully learn from their mistakes that they've already made and teach them not to make those same mistakes."
Hunter is just one of several people within the program who want to make a difference.
"I know football can only take you so far," incoming coach Najee Jackson said. "If I could help these little kids be a great group of men, and go onto life and be great fathers, great dads, nephews, anything I can do. "I would love to help them out and give back to the community as much as I can."
Former Husker football player and sponsor of the program Ricky C. Simmons said he went through a rough patch after his football career ended. Drug addiction took over his life, but he was able to overcome it. He's now 12 years sober, and wants to help today's youth.
For the players, this next chapter is something to look forward too.
"It was a really great experience, and I'm glad we're going to high school," Justin Anderson said.
WMK and the Panthers will be selling t-shirts to help raise money for the team. The team will also have tryouts in the next couple of weeks. You can find all the information on their Facebook page.