Man saves neighbors lives by alerting them of burning home
Two men and their dogs escaped injuries after their neighbor alerted them that their home was on fire.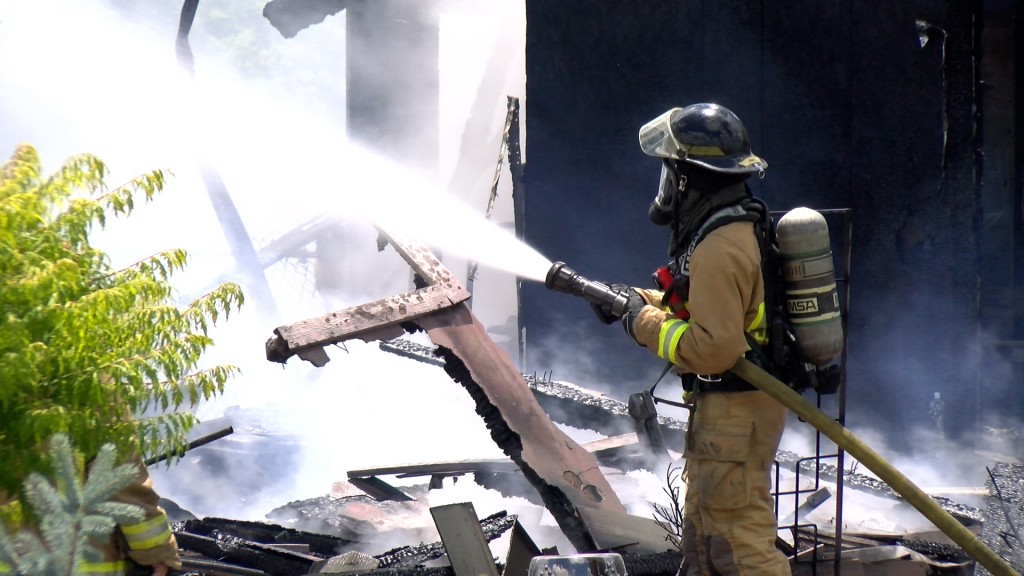 A home in Martell, Nebraska, just southwest of Lincoln is destroyed after being engulfed in flames Monday afternoon.
"We showed up and as you can see we've got a well involved fire when we arrived, got a good knockdown on it. The homeowner stated that the lawn mower caught on fire and that's the aftermath of it," says Crete fire Captain Harrison Gaman.
The two men who live in the home managed to get out of the house uninjured with their dogs. Their next door neighbor is credited with alerting them that the home was burning.
That neighbor, Mike, tells Channel 8 Eyewitness News reporter Marlo Lundak that he saw smoke coming from the garage and ran to the house. He says one of the homeowners was sitting on the porch, unaware of the fire.
Mike says that owner attempted to put the flames out with his garden hose but was unsuccessful. After a few minutes, he says no one came out of the home, so he ran inside to tell them to grab the dogs and get out. The other homeowner was in the shower at the time, and was unaware of the fire as well.
Being in a rural area, Mike says it took the fire department longer than usual to get to the home. Captain Gaman says that distance isn't the only difficulty when knocking down large fires in the county.
"Out in this area we have water supply issues, we don't have fire hydrants out here so we called in three other fire departments to help out with that water supply today," Gaman says.
"I'm just glad they're okay," Mike says. "And I'm glad we were here, if we weren't outside it might have been a different story."