Monoclonal antibody therapy big topic in Nebraska as COVID continues to surge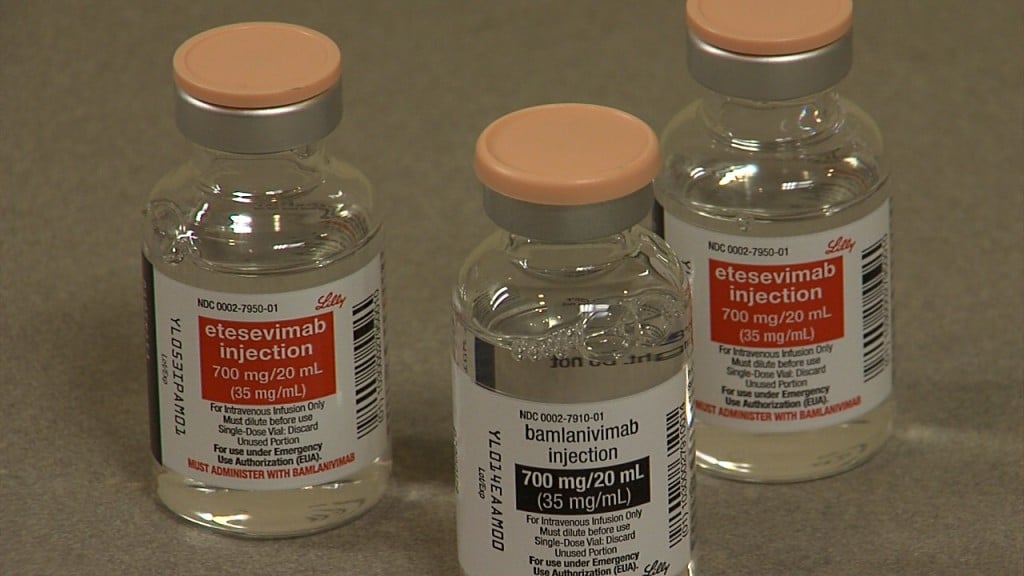 LINCOLN, Neb. (KLKN) – A modern miracle, that's what some health officials are calling the Monoclonal Antibody Treatment for COVID-19.
"For every 15 people who receive monoclonal antibody therapy, we prevent at least one death or hospitalization or emergency room visit. So just at St. Elizabeth, we have provided over 1,000 therapies, so that's at least 65 people that we have prevented an emergency room visit, or possibly death," Emily Mannschreck, Director of Pharmacy for CHI Health St. Elizabeth said.
Doctors have seen a steady flow over the last year of patients coming through St. Elizabeth looking for treatment.
"We have had a lot more patients, in the last couple of months, than we did when therapy was first offered. (Now) a lot of providers are more familiar with it and there is a lot more data showing how safe it is," Mannschreck said.
The treatment is done through an IV in your arm.
It is to reduce the amount of virus in your body once you've tested positive and prevent COVID from progressing.
The treatment is for people who are not hospitalized with COVID but are considered high risk, or for those who believe they have been exposed, vaccinated, or not.
You must have a doctor's note in order to receive the treatment that takes anywhere from 20 to 30 minutes.
"The most important thing since you're going to be using this medicine to boost your own immune system is to start it as soon as you're diagnosed with COVID or are concerned that you have COVID symptoms," Mannschreck said.
Bryan Health also says their clinic has been busy since they opened on September 8th. As of last week, over 1,300 doses of these antibodies have been administered.
But drugmakers, like Regeneron, recently warned that laboratory testing suggests their therapies will be much less potent against the infectious omicron variant.
While companies say they can develop new antibodies, that launch could take months.
But CHI Health says they continue to modify and adapt to the fluid situation.
"We changed some of the monoclonal antibodies therapies from when COVID-19 was first discovered, so as we have changes in the variants, there are some newer monoclonals that are more effective against the delta variant. And as we have more mutations of the virus, will definitely learn more," Mannschreck said.
Once again, healthcare workers are stressing the vaccine is your best and strongest tool against the virus.
Gov. Pete Ricketts had this to say on the antibody treatment in a press briefing Monday morning:
"We strongly recommend that you get that monoclonal antibody treatment, that means talking to your doctor and getting a prescription for it. If your doctor won't give you that prescription, without a good reason, get a new doctor."