MS Run the US makes a stop in Lincoln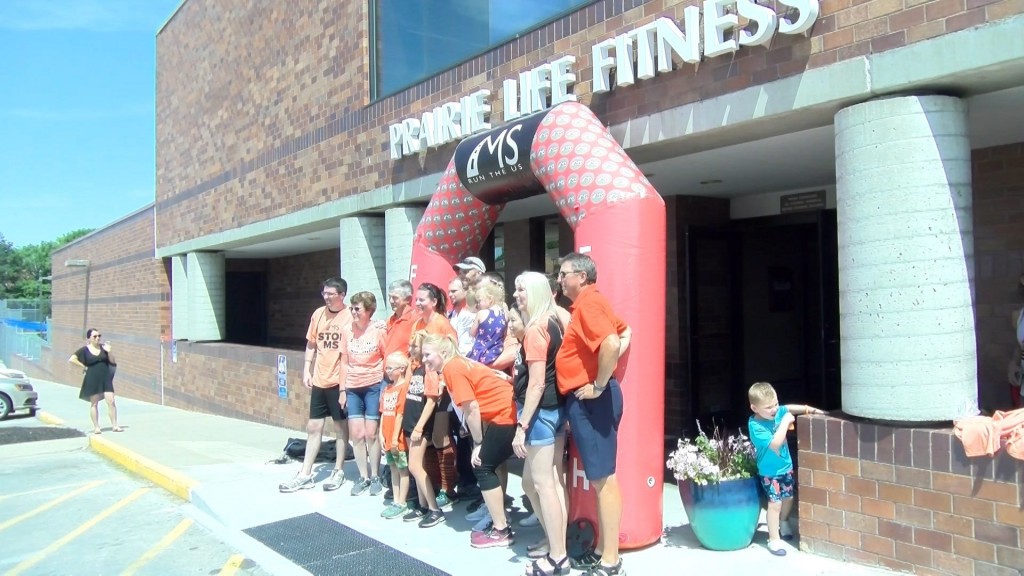 As Christina Liekhus finishes out her leg of the MS Run the US in front of her friends and family it's extremely gratifying.
"A lot of emotions right now I'm so happy to be finished and there was a lot of preparation but I'm glad I got through it," Liekhus said.
This run starts in California and ends in New York all to raise awareness for MS.
Christina has MS and even through fighting those symptoms every day she ran 157 miles in the last six days, which averages out to be a marathon each day.
"I'm so happy to be here and then to be an advocate for MS, since I have MS and just to empower anyone that has MS, to still follow their dreams and accomplish their goals," Liekhus said.
For other runners that don't have ms seeing runners like Christina, this feat is nothing short of extraordinary.
"It's impressive, so there's been a couple of other relay runners that have had MS as well and they are the inspiration behind all of this. You know for them to get out there and do it, it's hard enough the way it is, for them to get out there while fighting the symptoms of ms is really impressive," Kristina Myint another runner said.
For Peter who was alongside Christina every step of the way, it wasn't always easy to let her run.
"You know there were times when I was thinking you're not going to make it, she had to talk me into even letting her finish because I was worried about her because I was supposed to be someone taking care of her, it's just wonderful to see everything about this," Peter Oviatt Christina's trainer said.
But for Christina seeing all of her friends and family supporting her it puts it into perspective on how much support she has as she continues to fight MS.
"Tears of joy because I sometimes forget how many people are behind me," Liekhus said.
Now if you would like more information or donate you can go to https://www.msruntheus.org/