National High School Rodeo Finals start Sunday
Rodeo will be at Lancaster Event Center from July 18-24 and will feature more than 1,600 high school competitors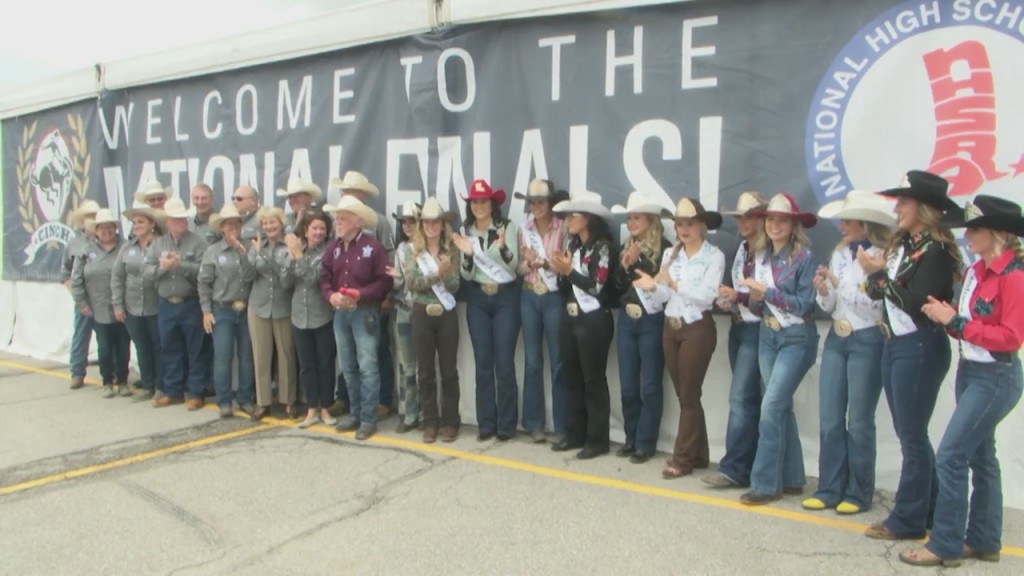 Lincoln, Neb. (KLKN) – The National High School Rodeo Finals take place at the Lancaster Event Center from July 18-24. However, storm damage deeply affected the planning for the event.
A major storm hit the Lancaster Event Center and Fairgrounds, knocking down trees, destroying campers and taking down tents with horse stalls. Pressed against time, staff got most things done in five days, but it wouldn't have been possible without volunteers.
"We literally had help coming from state wide," said Amy Dickerson, Managing Director at the Lancaster Event Center.
They were still working on building one tent with 150 stalls when contestants were checking in earlier Thursday.
More than 1,600 high school competitors from 43 states, Mexico and Canada are coming to Lincoln for the rodeo. They all had similar answers when asked what they love about the National Rodeos.
"I absolutely love every aspect about it. I love being able to meet new people and just watch the rodeo and see all the contestants from not only the us, but Canada and Mexico as well," said Ashton Werth, Nebraska Rodeo Queen of Hyanis, Neb.
"It's just big a lot of people and just one of the biggest rodeos you'll go to in a year, so I do like all the people and meeting new people," said Ty Growcock.
"I love meeting all the different people and just seeing new places and experiencing new things," said Alyssa Vineyard from Michigan.
Another part of the rodeo is the National Rodeo Queen Contest, which is strictly for the women in the rodeo.
All participating states send their state rodeo queen to compete in the national contest. Nebraska will be represented by junior Ashton Werth from Hyanis, Neb.
"I absolutely love being a rodeo queen because I love to spread kindness and teach people who might not know much about rodeo and I love to inform them about how big of a family we are and how many friendships can be made from it," said Werth.
With all these competitors, the event center staff estimates there will also be about 30,000 unique visitors coming to Lincoln for the upcoming week.
It's estimated that Lancaster County will bring in upwards of $16 million, which is about four Nebraska football game day's worth of business in one week.
The big stage is set and the horses are waiting. All that's left is an audience.
For ticket information, visit nhsfrlincoln.org.