Nebraska hospital systems say young adults make up most COVID hospitalizations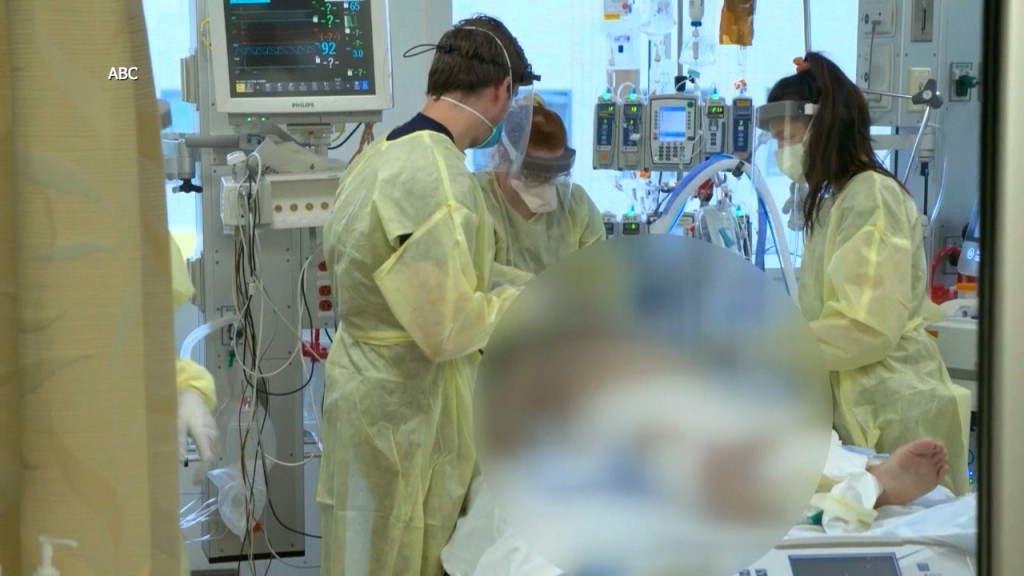 LINCOLN, Neb. (KLKN) – Nebraska Hospital Systems are saying they're at capacity yet again due to an alarming amount of COVID cases, but this time doctors say the patients look a little different.
"Over the last couple of months, I have been seeing more and more 30-year-olds, 40-year-olds, that are coming to the ICU severely ill with COVID-19 and these are patients that have minimal medical problems or even some that have no medical problems," Dr. Robert Plambeck, the ECMO Director at CHI Health said.
The hospitals are saying the sickest patients on ventilators right now with COVID are no longer older individuals, but young adults ranging from 18 to 40, the majority of them unvaccinated.
They say it's an alarming trend front-line workers have not seen since the onset of the pandemic.
"None of these younger patients think they're going to get sick from COVID. You do see the regret when they come in and get sick and you're talking to them about going on the ventilator. They never thought they would get to that point," Dr. Plambeck said.
And for people around town, some say they're not surprised the younger folks are at high risk right now based on the lack of precautions they have seen.
"If any demographic would, I'd probably would assume it's them. Just being out in public now just seeing events starting to come back on, I think they're starting to become more relaxed," Deveron Baxter, a Lincoln man said. "The older generation, I think has been through the first, are more at risk in their eyes, so I think the younger generation is a little more careless with it."
Others are quite shocked about the age range, saying young adults are usually the ones to be able to fight viruses more easily.
"It's kind of unexpected, it's not unfortunately what we're used to, with the pandemic going on right now for as long as it has so the shift in it really is just kind of out of the blue and it's not what we were wanting to hear," Casey Tribolet, a Lincoln man said.
The common denominator in these young people and COVID hospitalizations?
Doctors say they're not vaccinated.
According to health officials, data proves the vaccine works for all ages.
"Young unvaccinated 30-year-olds are being hospitalized at similar rates as vaccinated individuals over 80, and that's Nebraska specific data. That's proof that younger people have a lot to benefit from vaccination," Dr. Matthew Donahue, with Nebraska DHHS said.
This week marks the highest level of COVID-19 patients in the hospital since the beginning of the year.