Nebraska lawmakers try once again to push for legalization of medical cannabis
Testimonies were heard today at the State Capitol both for and against legalizing medical cannabis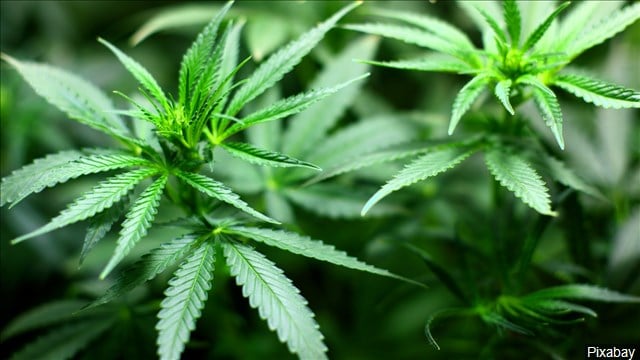 LINCOLN, Neb. (KLKN) – The fight to legalize medical marijuana in Nebraska continues. After being left off the ballot last November, supporters are pushing lawmakers to legalize the drug. Supporters and opponents of LB474 gathered at the State Capitol on Wednesday. Lincoln Sen. Anna Wishart's  bill would legalize medical marijuana in the state of Nebraska.
The bill is restrictive. It would not allow smoking of the marijuana. It would only be allowed in oil, cream, or pill form. The bill also limits how much doctors can prescribe, and the amount Nebraskans can have.
Governor Pete Ricketts showed his opposition.
"This is a dangerous drug that will impact our kids," he said.  "If you legalize marijuana, you're going to kill your kids. That's what the data shows around the country."
Supporter Nicole Hochstein's said medical marijuana could help children who suffer seizures.
"Each of you could end the suffering of my child and others like him," Hochstein said.
Several other people expressed their concern over the legislation, including former Husker football coach Dr. Tom Osborne.
"Anytime something is legalized, there's going to be more of it," Osborne said.  "It will trickle down and it will impact young people."
Former Husker football player Grant Wistrom showed his support for medical cannabis.
"I started medicating with marijuana early in my NFL career," Wistrom said.  "I noticed if I consumed marijuana after games, I slept better, felt more recovered, dealt with less pain and was able to begin to prepare to play again more quicker than without it."
So far, 36 states have legalized medical marijuana or cannabis programs. Supporters say this bill can help not only people, but the state.
"I think that Nebraska has a real opportunity to be the gold standard, to really create a program that's safe and effective for consumers," Dr. Amanda McKinney said. "We can lead on this issue."
Sen. Wishart said if the bill doesn't pass, she'll go out and collect enough signatures for a ballot measure in 2022. If the bill makes it out of committee, senators will debate it on the legislative floor.