Nebraska primaries see record lows in walk-in voters
We checked with some of the polling places around Lincoln and asked how they're doing, given the challenges that COVID-19 has created.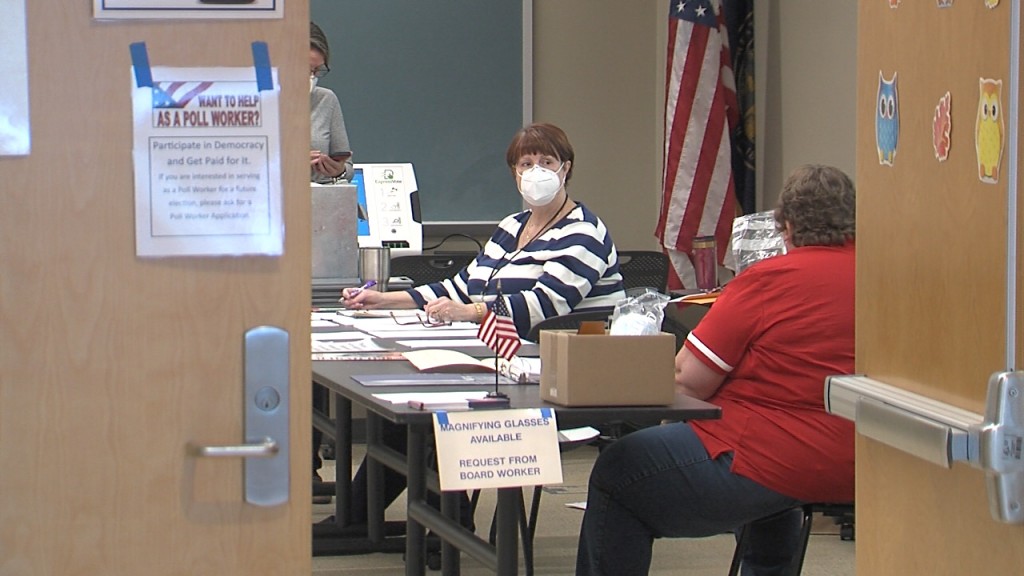 We visited some of the polling locations in South Lincoln for little over 2 hours Tuesday.
"Personally I'm a show up to the polls and vote on that day, that's my personal political belief, but that's the only honest way to do it in my view," said Mark Harris, one of 4 voters who showed up in the hour at the Bess Dodson Walt Public Library.
Harris says the school he works at, which is an established polling place, has room for 4 precincts, but only one voter arrived in the first hour the place was open.
Regularly, Nebraska expects a 40% absentee, and 60% walk-in presence. This low turnout was not a surprise. The Lancaster County Elections Office had requests for 80,000 mail in ballots this year.
"With this election, I would say we're probably going to have about 90 percent absentees and maybe 10 percent walk ins," said Kent Kuhr, a polling volunteer.
"I don't remember what number I was, but it'd probably be in the teens, and this is what, 11 o clock in the morning," said Harris.
"They're estimating that most of the precincts are going to run maybe 25 to 50 people in a day," said Kuhr.
Those who spoke say the coronavirus is definitely a factor for the lack of turnout.
"With the coronavirus, with the absentees that we sent out, with our turnout here, locally, walk ins are going to be fairly small, that's the biggest thing because of that," said Kuhr.
They are working to assure everyone that these places are safe.
"We are taking every precaution possible to make sure that everybody has a good, safe experience. We want everybody 6 feet apart," said Heather Younger,  a polling site inspector.
They are even cleaning the booths after each voter.
"Probably have more exposure if you went to the local gas station to get gas than you will here today. We're just not going to have a large turnout," said Kuhr.
Even Harris says his opportunity to vote was quite more exciting this time.
"If you come and you don't have a mask, they're gonna give you one, they're gonna give you a free pen… so that's 19 cents worth at least to come vote," said Harris.
If you didn't get your chance to mail your absentee ballot, take it to the election office. All locations will be open until 8pm.