Nebraska receives nearly $11 million to build EV charging stations along highways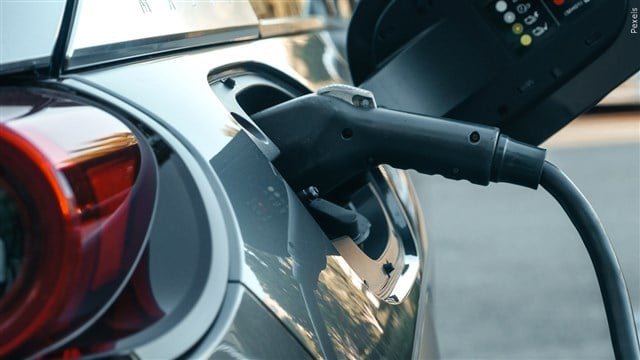 LINCOLN, Neb. (KLKN) –  Nebraska's Electric Vehicle Infrastructure Deployment Plan was approved to receive nearly $11 million in funding from the Biden Administration on Wednesday.
With the project's approval, Nebraska is one of 33 states with plans to build out their EV charging networks.  The administration also approved plans for the District of Columbia and Puerto Rico.
For the 2022-23 fiscal year, those projects now have access to more than $900 million in funding to help build chargers across 53,000 miles of highway around the country.
Approved plans and funding tables for the next five years are available online.
Over the next five years, $5 billion in funding will be available to help build a convenient, reliable and affordable charging network across the country.
Using federal funding, Nebraska will grow its emerging network of approximately 437 public charging ports.
The state's top priority is to place high-powered chargers along the 480 miles of designated EV roads.
The announcement provides roughly $10.9 million of federal investments into Nebraska for the 2022-23 fiscal year.
"Today, with funding in President Biden's Bipartisan Infrastructure Law, we are taking an important step to building a nationwide electric vehicle charging network where finding a charge is as easy as locating a gas station," U.S. Transportation Secretary Pete Buttigieg said.
State transportation departments were able to begin staffing and planning for the development of their plans prior to their approval.
After plan approval, the states were reimbursed for their preliminary costs.
The infrastructure deployment plan is just one type of funding available to advance our electric vehicle future as part of President Biden's economic agenda. Additional funding sources include:
The Inflation Reduction Act is designed to bring down the sticker price of electric vehicles, providing tax credits to Americans who to purchase new and used electric vehicles.  The act also makes an additional $3 billion accessible to help support access to EV charging for economically disadvantaged communities through the Neighborhood Access and Equity Grant Program.
The CHIPS and Science Act will bolster U.S. leadership in semiconductors, providing $52.7 billion for American semiconductor research, development, manufacturing and workforce development.
Ten percent of the deployment plan is set aside each fiscal year for the Secretary of Transportation to fill gaps in the national network through discretionary grants.
The $2.5 billion Discretionary Grant Program for Charging and Fueling Infrastructure will ensure charger deployment meets the Biden-Harris Administration priorities, including increasing EV charging access in rural, underserved and overburdened communities.
The cumulative $7 billion in funding to support an end-to-end domestic supply chain for domestic EV battery manufacturing is available through the Department of Energy.
For more information on the NEVI Formula program, visit FHWA's NEVI web site and DriveElectric.gov.