New Motocross Track Opens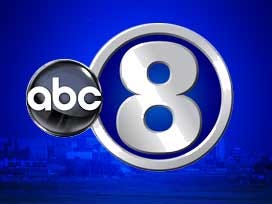 Nearly 7 years in the making, the Abbott Motocross Track is finally open.
Ryan Lile got his first dirt bike at age 4, that was 11 years ago. He says his whole life revolves around the sport and after countless travels across the nation, a track in Lincoln was much needed… "I'm just glad to have the day finally here and to have everyone out here riding and having a good time. Finally jumped through all the loopholes with everything and were out here having a blast right now."
Those loopholes included nearly 8 local, state and federal agencies. David Samani is the man behind the track, he's seen first hand what can happen when riders don't have a safe place enjoy the sport… "they have these bikes. They had no place to go. They were riding on country roads. We would see traumas in the hospital with these kids that were hit by cars. Now, they have a place they can come, from as young as 5 to as old as people in their 70s that still ride."
"Were working right now to hopefully get several national races to come in. With a national race, you could have upward of 8, 900 riders that would bring easily 17–20 million dollars to the city in one weekend." And for anyone interested or wanting to learn more about motocross, Brandon Frakes says come see it for yourself… "the sport of motocross, it's either your life, you love it, you live by it or you don't know anything about it. So, if you're here in Lincoln, if you're anywhere, Omaha, wherever you may be, come check it out, come check it out. It's a pretty good community."
The mile and a half long track is located just north of the Abbott Sports Complex on Arbor Road. They've already organized a two–day competition set to take place next weekend.