New snow plows to take on the county streets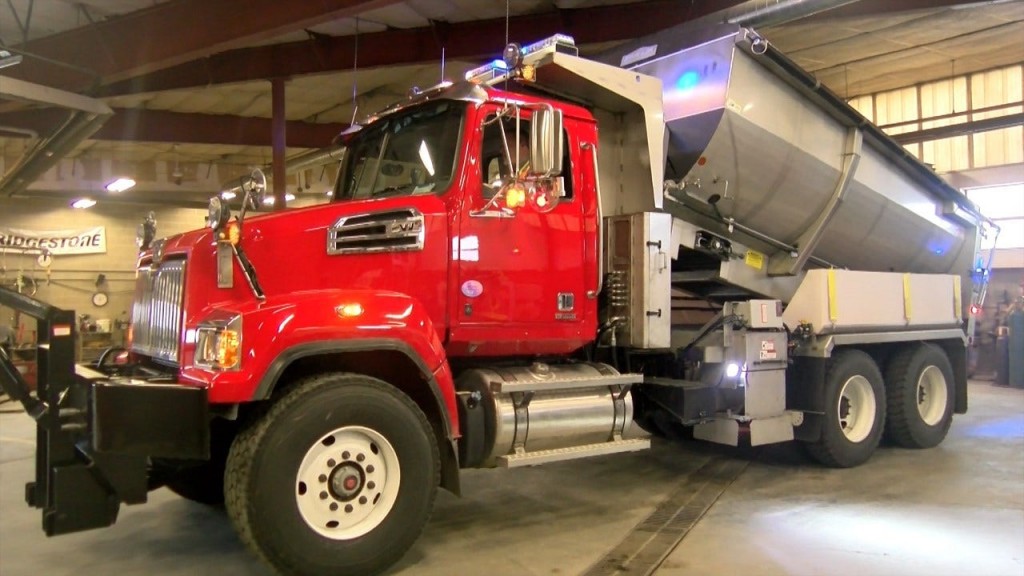 With all the winter weather expected for Monday, Lancaster's four new snow plows will be put to the test.
The county says the weather last year was the calling they needed to make new decisions for combating the ice and snow.
"Because of the bomb cyclone last year, a lot of our fleet was down. We were down to about five trucks that were running out of our fleet of 18, so at that time we made the decision to order some new trucks into our fleet," Lancaster County official, Ron Bohaty said.
Coming out of the county's highway fund, this high tech vehicle has everything from a built in computer system to even heated windshields, and all the bells and whistles in between.
"The impact on these new trucks is going to be huge, so that they will be spread across the entire county, so at this point one of the new trucks will go to each corner of the county for each one of our districts," Bohaty said.
They say these new models are built to last.
"We feel that if it's a really strong product, we don't anticipate that we will have the same issues with the engines and transmission during the life cycle where we're going to own them," Bohaty said.
The drivers will be able to have a better time as well.
"I'm really excited for our staff because these trucks drive and ride very nice. They've been driving trucks for a very long time that had very rough suspension. It can be hard on the body and the back," Bohaty said.
They say the capacity to treat the roads are much better than the old models as well.
"It's going to be the first of trucks that we're going to have out on the road that actually utilizes brine as an application," Bohaty said.
With the winter weather advisory in effect for tomorrow, the trucks should be out on the roads. There will be four of them, six more are on the way at the end of the month.