New U.S. Citizens vote in General Election for first time
These three gentleman got to be apart of democracy in our country this year for the very first time.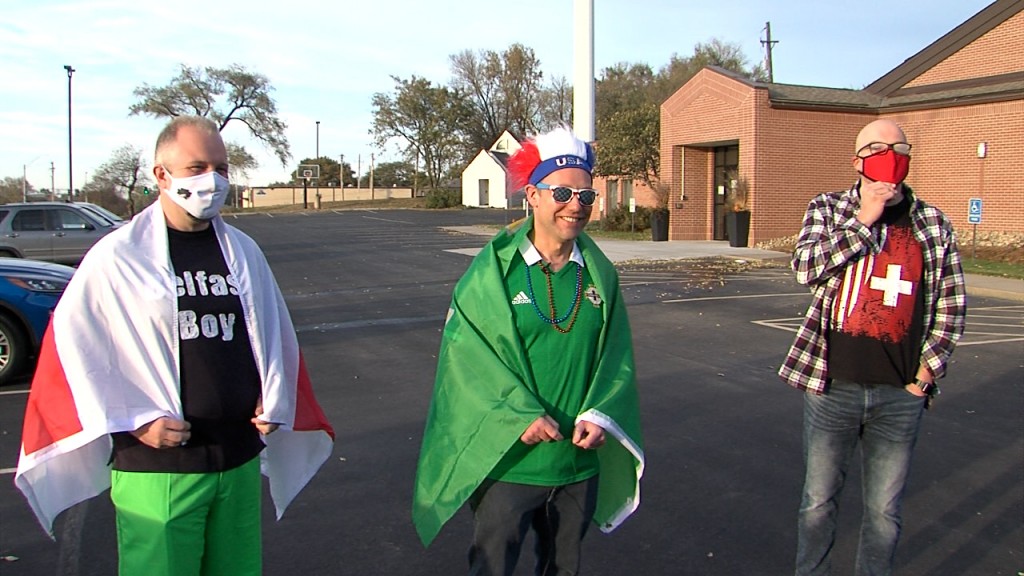 LINCOLN, Neb. (KLKN) – Three men from across the pond, one from Switzerland and two from Ireland, all voting in America for the very first time.
Thomas Dummermuth from Switzerland and Steve Pointon & David Beatty from Northern Ireland all moved to Lincoln years ago in hoping of pursing the true American dream. All three men gained their citizenship in 2019, therefor allowing them to vote in this years Presidential Election.
"I spent an afternoon and researched the candidates and went through all the different things that we are voting on and dropped it off at the library," Pointon said.
All of them are excited to finally engage in Americas civic duty.
Now they said there are some big differences in an American election and the events leading up to it. First, in the U.S. we vote not only for the President but for state and local leaders as well, which is not the norm in Switzerland. Second, there is a lack of candidates here. They describe it as polar opposites where back in their home countries, there is anywhere from one to seven major parties to vote on. Third, the way we advertise if different. They talked about the amount of commercials they have been bombarded with the last 8 weeks. Overall, in America, the election is much bigger here then in other parts of the world.
This upcoming election especially has gained not only every Americans attention in the wake of a pandemic and civil unrest but has caught the attention internationally.
"I was talking to a friend back in Ireland last night and the fact that the world watches what we do in America is kinda startling, it's pretty cool," Beatty said.
One thing that surprised them all about American politics? The candidates.
"We get to pick between two old white men, which I think is kinda unexpected in a country as diverse as the United States"  Dummermuth said.