NSP investigating former Sen. Mike Groene incident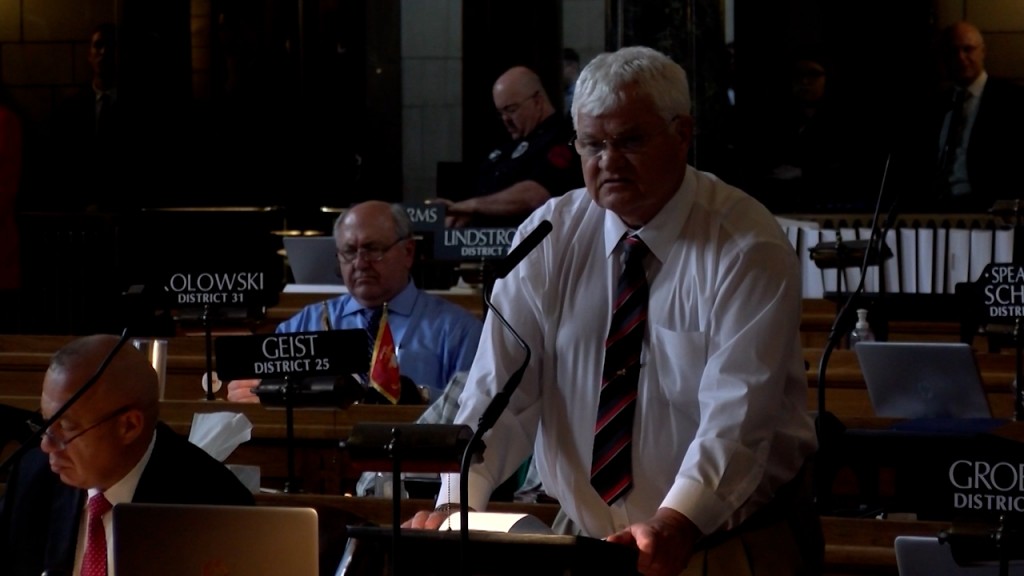 LINCOLN, Neb. (KLKN) – The Nebraska State Patrol will be investigating the incident involving former North Platter Senator Mike Groene, who allegedly took photographs of his former staff member without her permission or knowledge.
Whatever findings NSP gets from this investigation will then go to Attorney General Doug Peterson from there. But in the meantime, female senators say we need change now.
Many senators had something to say regarding Groene in the capitol Tuesday morning.
"He told me I was a fool and he never wanted to talk to me again until he needed me to help with one of his bills, so I don't have a lot of respect for the guy, but I do have respect for this body," Senator Carol Blood said. "And I'm looking at all of you, we can do better for everybody in the body, not just the women, not just our staff."
But most importantly, they discussed if the case has been handled appropriately and what needs to change in the legislative body moving forward.
"But I am telling you, we need to do something, we have had two wake-up calls and this is our second in four years," Senator Patty Pansing Brooks said.
Senator Machyaela Cavanaugh says the body needs an HR department, ethics committee, and a set process on the expulsion of a Senator. She says current policies do nothing for women and she added some within the body have completely failed.
"To not address this egregious action by a sitting senator, with a swift authority, and to say it's because of a nonbinding policy is disgusting to me," Cavanaugh said.
Senator Julie Slama says it's clear that current policies need to be overhauled and she's willing to help with that and create a better framework to protect staff.
"To any female working in this building, just know that I stand with you as an ally fighting against sexual harassment. I'm all in," Slama said.
Groene released this statement Friday on the incident:
"I am not going to drag my wife, family and friends through the fight it would take to defend myself. I am resigning and dropping out of politics completely. Life is too short. I need to focus on eternity and my family. Feels like a ton of bricks have been taken off my back!"
Governor Ricketts accepted Groene's resignation immediately last week and says he plans to appoint a replacement.