Ohio State Coach Tressel resigns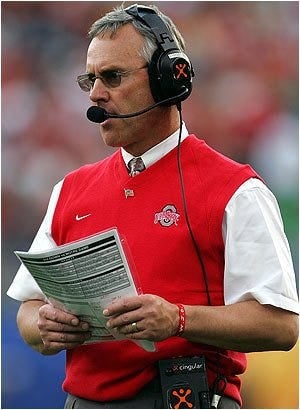 Ohio State says football coach Jim Tressel has resigned as the NCAA investigates the Buckeyes for possible rules violations. The university announced the resignation Monday.
Tressel says in a statement that he met with university officials and agreed that it is in Ohio State's best interest that he resign. The school says Luke Fickell, an assistant head coach under Tressel, will serve as interim head coach for the 2011-2012 season.
Tressel's resignation will likely fuel speculation that Nebraska Head Football Coach Bo Pelini may be considered for the job. Pelini is from Youngstown, OH and played at Ohio State University.
A statement released Monday afternoon from Bo Pelini says "Jim Tressel is an outstanding football coach and a good man. I've followed and respected his career since his days at Youngstown State, and through his tremendous success at Ohio State the past decade. He will be missed in College football."