Want to drive around Lincoln and look at Christmas lights? Start here!
Your neighbor Phillip has given a gift to the whole community and made looking at lights so much easier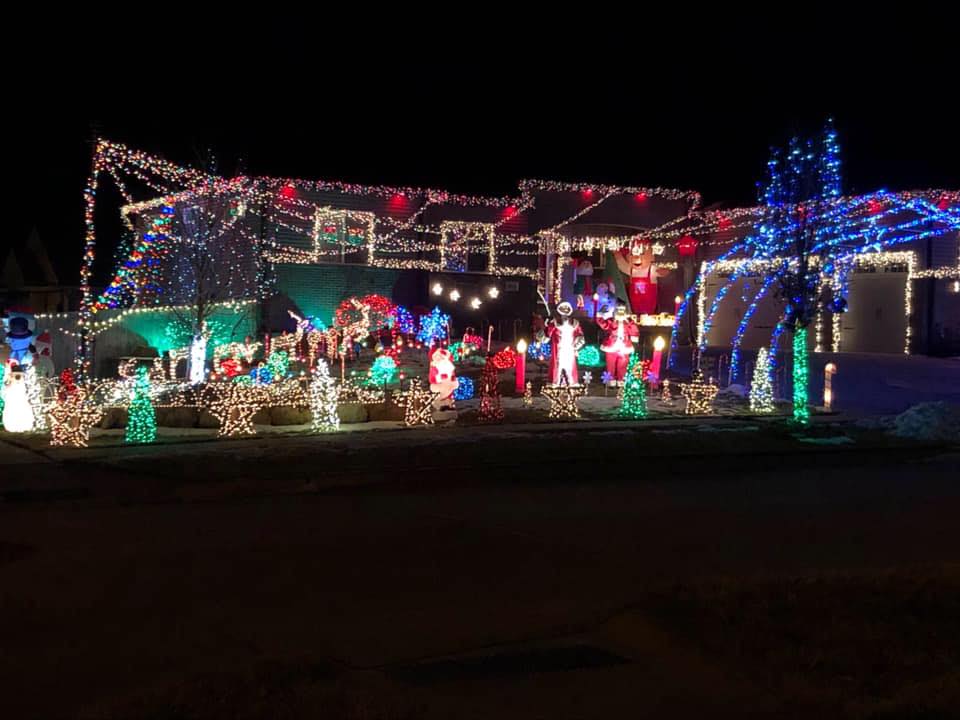 LINCOLN, Neb. (KLKN) – What can you do that is socially distant, cost-effective, in compliance with DHMs, and gets you out of the house? How about drive around and look at Christmas lights? Thanks to Phillip Wagoner, you don't even have to work very hard to find the best displays because he's already done a lot of the work for you.
About 5 years ago, he started collecting and sharing information about light displays on various sites. It has now evolved into a Facebook group called "Phillip's Lincoln Lights" with more than 7,000 followers. He has collected and continues to collect the locations of decorated homes around the area. The best of the best homes that would make even Clark Griswold jealous.
"My main point is just trying to share something I can do with someone else. It's free to use and they can come to. They can share what makes them happy which is lights," Phillip told us. "I love doing it, especially during this time, anything to help people feel more of the holiday spirit and happy. And not think about everything else going on in the world is important. I'm just happy to do it for others."
Phillip's Top 10 Picks:
1. 2430 Dorothy Dr – A Lincoln classic
2. 633 S 112th St – The biggest display in/around Lincoln
3. 6800 Marcus Rd – Another great big display
4. 7300 Carson Rd – Christmas Vacation Theme – One of my favorite Christmas movies
5. 5143 Garland St – Amazing display with the lights and landscaping
6. 707 Indian Hills Dr – A big display that wraps around the entire house. Most people only see the backyard from 84th St.
7. 9645 Iron Gate Ct – Tons of trees lighted up. View this one from S 98th St and Old Cheney Rd
8. 1101/1111 N 97th St – Two houses equals one huge display
9. 900 N 96th St – Lots in the front of the house to see and even more in the backyard from N 98th St
10. 7440 Exbury Rd – No, the singing tree house that was by SouthPointe isn't gone, just moved.
The Facebook page was just the beginning. He also created this interactive map, where you can see the locations of the houses so you can plot your Christmas lights drive course for any given night. People keep adding new homes to the Facebook page daily, and you can add any new homes you see along the way as well.
Stephany Maness wrote on the Facebook page for Phillip's Lincoln Lights "I wanted to take a moment say this is such an amazing community service. I loved it last year, but feel this year it will really make a difference as celebrations will be different for most. This gives people a way to safely enjoy the holidays by providing places to go see lights and enjoy holiday cheer. Thank you for this Phillip! Your love for this community is not unnoticed!!!"
Eric Ebeler said "This is a great facebook page! Thank you for creating it, especially this year when we won't have much else to do other than drive around and look at Christmas lights. Thank you for taking the time to create this map/list! Well done!"
Phillip is no stranger to this praise, but he's humble with it. "It's been amazing. I appreciate everyone's support. Just trying to do something nice for the community and everybody I can."
It was also on this Facebook group page a member posted a video on November 24 showing vandals damaging a display at a home. That story quickly went viral on the Channel 8 website and the community started a Go Fund me account. The owner of the home was able to rebuild the display even better than before.
Phillip's Lincoln Lights as a page continues to grow and share comments of support and hope. There are no political arguments here, no mask-wearing debates, and no football critiques. Just a lot of lights, inflatables, and garland.