One professor takes his virtual classes on the road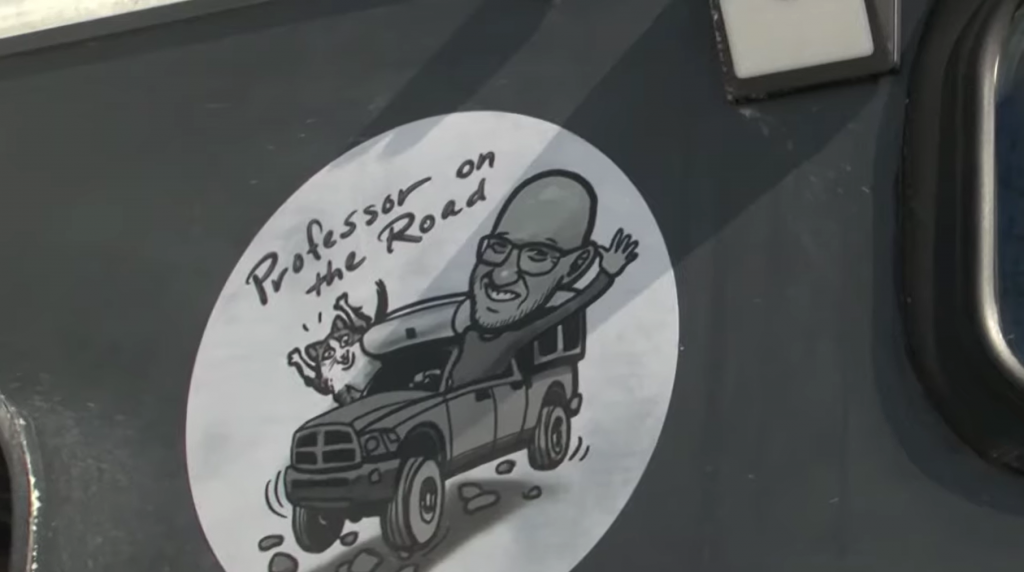 BELLEVUE, Neb. (KMTV) — This generation of students is more than familiar with remote learning. But, what about "extreme remote learning?"
Troy Hale, a professor of practice at Michigan State University, came up with the idea to keep his students engaged through the screen.
"I kind of looked at it in a different way," Hale said. "How do we take advantage of this?"
With the ability to pre-record his classes, Hale fixed up a camper, loaded up his cat, and set off to film his series "Professor on the Road".
"I sent out a survey to all of my students and said 'Where should I go on this trip?'" Hale explained. "And they all sent me all these ideas, and I stuck it all on a Google Map."
Saturday, Hale stopped in Bellevue to visit family. He then plans to head west to explore the many locations his students flagged while following COVID-19 precautions.
"I can't wait to be back in a classroom with students and see them again, but until then, I'm going to try to do something to keep myself kind of entertained."
Hale hopes he can help his students see this pandemic not as a stop in the journey, just a detour.