Orange Theory Fitness gives LFR an equipment upgrade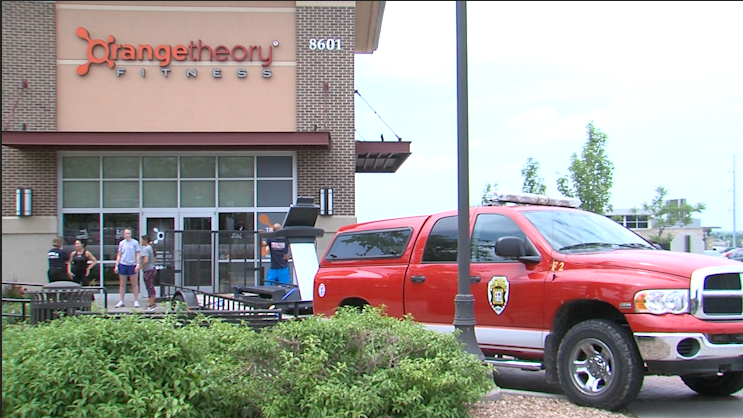 LINCOLN, Neb. (KLKN) – Orange Theory Fitness in Wilderness Hills donated 12 treadmills to Lincoln Fire and Rescue Wednesday afternoon. The idea was sparked by owner Jeff Lorenz's family.
"Jeff's sister and mom owns some Orange Theory's in Omaha," Orange Theory Fitness Head Coach Kristy Buehrer said. "They have done this in the past with Omaha Fire, so this is where we got the idea."
Off-duty firefighters showed up to help move the treadmills to their next home. Home could be any one of the 16 stations across Lincoln eventually, but for now, they will arrive at a nearby training center.
"We have 16 stations throughout the city," Lincoln Fire and Rescue Public Information Officer Captain Nancy Crist said. "These 12 treadmills are going to serve at least 12 of our stations."
If not for LFR, Orange Theory would have explored other options to dispose of the out-of-warranty treadmills, including Play It Again Sports. This way, the treadmills find a home where they are much needed.
Firefighters look for an outlet after a bad call or throughout their 24-hour shift.
"These terminals are going to be an integral," Crist said. "It's not just the physical piece for firefighters, you know, firefighters are exposed to a lot of stress throughout the day, throughout the shift. This not only speaks to our physical fitness, but also to our mental wellbeing."
Treadmills like these are specially ordered for Orange Theory Fitness, getting serviced once a month with a lot of life left to give.
"They're also really great on the body, so they decrease impact by 40 percent than a regular treadmill," Studio Manager Cassie Mahnken said. "That's a lot. It's great for joints knees, hips, ankles, all that stuff."
In giving back to the community, Orange Theory intends to keep Lincoln Fire and Rescue in mind for future donations as well.