Pandemic prompts at-home vegetable and victory gardens
A local garden center says since the start of the COVID-19 pandemic, their vegetable seed sales have increased.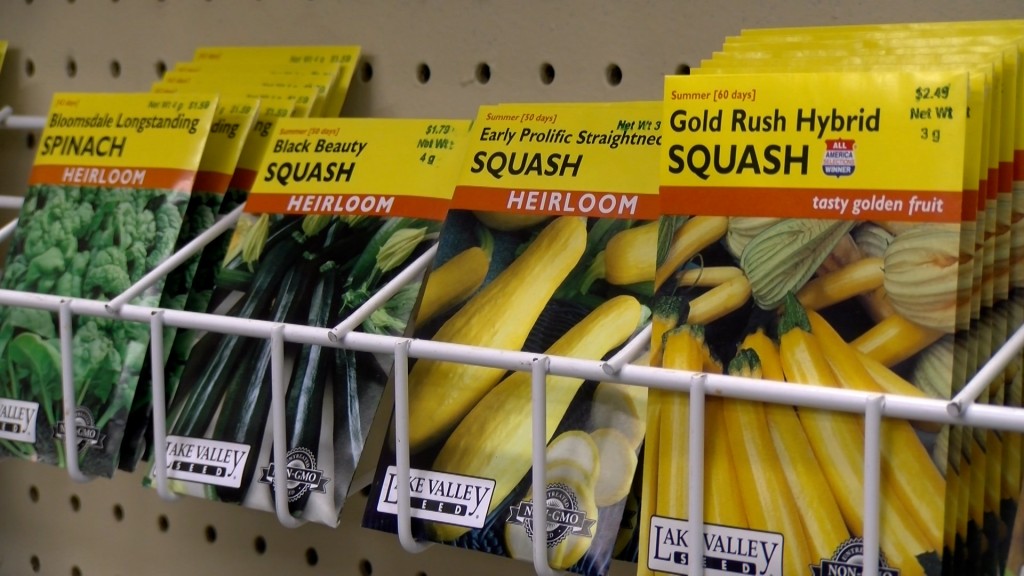 The coronavirus lockdown has a lot of people picking up new hobbies while they're stuck at home. One of those hobbies – gardening.
"We've sold out of our cold weather stuff pretty well, people are really coming in to do vegetable gardens a lot," says Eve Hulvershorn with Campbell's Nursery.
Hulvershorn says at Campbell's they've seen a noticeable uptick in people buying seeds and pre-potted veggies.
"The salad grains and spinach and things went really fast, potatoes were a big thing this year and our summer stuff like peppers and tomatoes are just starting to roll in but those are always really popular items," she says.
Hulvershorn says some customers have even brought up 'Victory Gardens.'
"It's definitely become a big thing just to kinda reduce the strain on the food supply." She says it's also just therapeutic. "It's a way to kinda work in the garden and get out and have some labor in the sunshine, and its kind of a nice mental health thing too."
Victory Gardens were planted at homes during the World Wars to help people supplement their rations. Now, they're making a comeback in the height of a different kind of battle – COVID-19.
Hulvershorn says for those looking to begin their first at–home garden, there's one major tip to keep in mind.
"Definitely don't start too early. So we need to watch the weather still, it's still freezing. people are trying to get their tomatoes planted and a frost is going to kill those so pay attention to the packets and the labels and make sure you're sowing seeds and planting on time."
Other tips for those thinking of beginning a garden at home:
If you have already planted your seeds or flowers, be sure to cover them with a sheet at night or bring them inside if the weather gets too cold.
If you're a beginner – try planting herbs. They are simple, inexpensive, and grow quickly.
Be sure to choose the correct pot size for your plants or veggies. Read the labels or ask a local florist for help.
Sunshine! Your plants and veggies won't grow unless they have access to natural sunlight.
Campbell's Nursery remains open during the COVID-19 pandemic, but have adjusted to new guidelines and restrictions to help keep customers safe.
Visit Campbell's Nursery website here for more information on planting flowers and foods at your home.