Parents have mixed reaction to younger children receiving COVID vaccine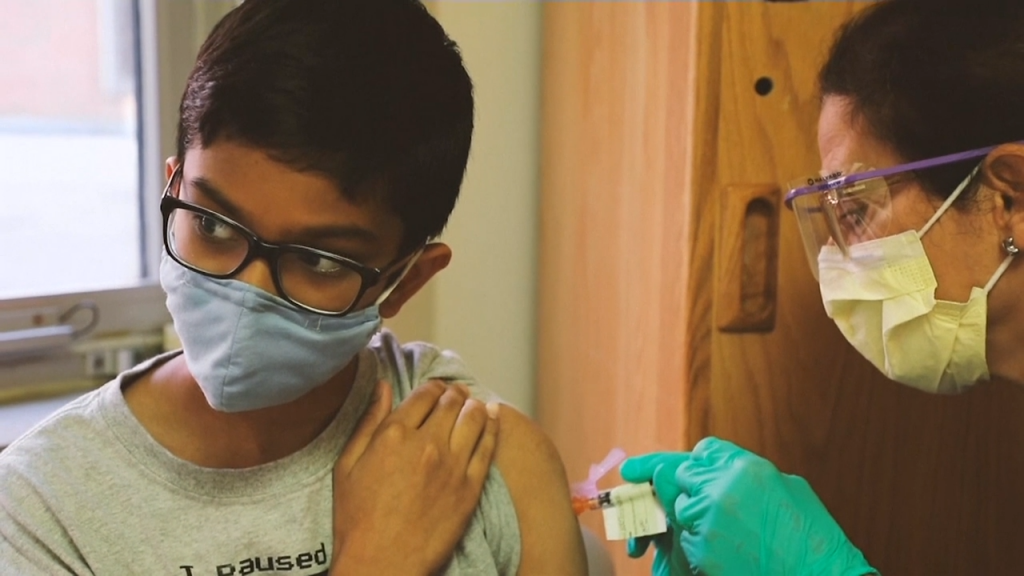 LINCOLN, Neb. (KLKN) – Some parents say they're counting down the days till their child is vaccinated from COVID-19, but others disagree.
"Our goal is hopefully before school starts in August that she'll at least have the first shot behind her and than getting the second one shortly after," Jade Miller, a mother said.
Miller can't wait for July 20th because that's the day her daughter turns 12-year-old, but also becomes eligible to receive the COVID-19 vaccine. Something her daughter is eager for too.
"This is up to you, this is your body, so we wanted to focus on that," Miller said. "But she is my daughter and she's a lot like me, so she picked to do it."
Miller believes the vaccine is safe and effective for her child and says it's just another shot she needs to keep herself and others safe.
But not every parent feels that way.
Some mothers and fathers say their child will not be a 'lab rat'.
"I don't see why as a parent I would give a healthy child a vaccine, you don't know what's in it," Heather Cooper, a mother said. "It could do more damage like it is to some of the older people. They're younger kids and their immune systems, they need to get those going. They need to get fresh air."
Cooper says her soon to be 12 year old daughter will not be receiving the vaccine and believes schools shouldn't force her child or others to get the shot.
"I don't think it should be mandatory for them to go get an education," Cooper said. "I think as a parent, we should be able here in America to make our own decisions on if we want to get our kids vaccinated for them to get education."
Those 12 to 15 year old kids will receive the same doses as adults if they choose to get the vaccine and could start getting those shots as early as this week. The next step is for the CDC's Advisory Committee to decide if it will recommend the use of the vaccine, they're set to meet Wednesday.
Officials with Lincoln-Lancaster County Health Department say they already have around 2,000 kids signed up to receive the shot.
"I ordered vaccine this week in case we did get the approval so we're ready," Pat Lopez, Health Director said.