PBA official answers your questions about upcoming watch party
Channel 8 spoke to the general manager at Pinnacle Bank Arena, asking some direct questions from our viewers.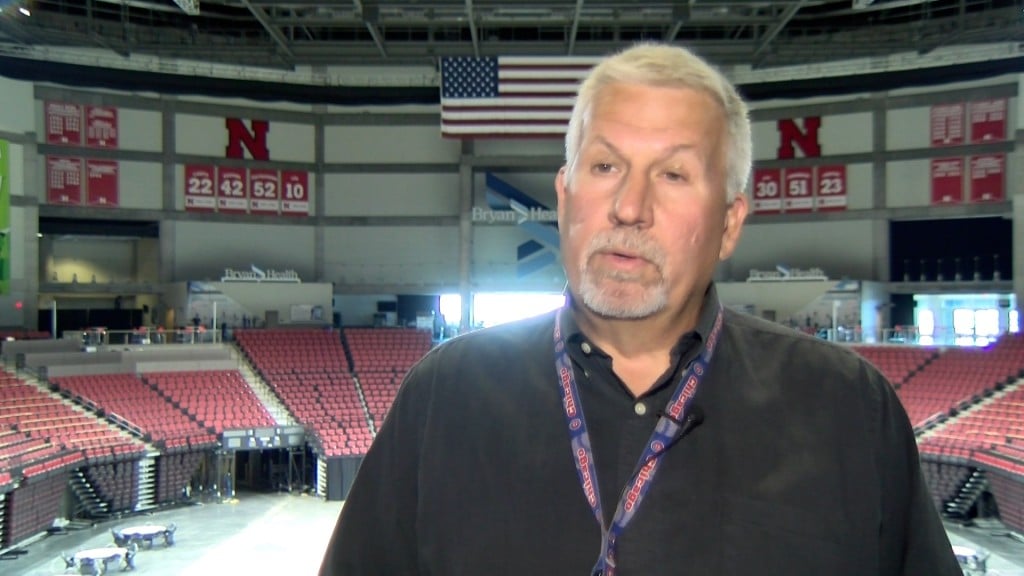 LINCOLN, Neb. (KLKN) —  Word of a watch part for the Huskers vs Ohio State Game at Pinnacle Bank Arena brought a lot of questions about safety, fairness and common sense. Channel 8 spoke to the general manager at Pinnacle Bank Arena, asking some direct questions from our viewers.
We read this comment from our Facebook page to PBA's general manager. Amy Fangmeyer–Sherwood posted, "Where is the social distancing requirements or the maximum number of those that can attend? This is just a disaster in the making by Pinnacle Bank Arena."
"My reaction to that is that we actually do socially distancing guidelines and so we have areas marked out even for concession lines," says Tom Lorenz. "There's multiple areas, so there are no lines that are created. The idea is that we'll have enough stuff here to monitor this."
Husker fans will be able to watch the team's first game of the season against Ohio State on the big screen. PBA is hosting a watch party Saturday, October 24th. Masks are required the entire time.
Channel 8 asked what other safety precautions are in place if a COVID-19 breakout were to occur?
"There's no waivers ," says Lorenz. "This is a free event this is not reserved seats and those types of things work much better with a reserve seating type of show."
The venue doesn't do the contact tracing. That's done back at the Lincoln Lancaster Health Department and so they would work with persons at that point."
Lorenz points out they are using less than 50 percent of the seating. The main floor and 3rd tier will not be used and security will be present to ensure the safety practices.
"We sanitize the building prior to their coming in," adds Lorenz. "We have staff that continues to sanitize high touch areas. "Our staff goes through a screening process as far as health checks and also we do temperature checks for our staff."
And what about food and drink services?
"All of our food and beverages are either pre-wrapped or sealed containers," said Lorenz. "Our restrooms are constantly updated, so we've taken the best practices that we've used not only in our building but in buildings across the country."
Channel 8 asked Lorenz does he agree with some viewers who commented the PBA is taking business from small bars and restaurants?
"We're not here at full capacity," said Lorenz. "We're not taking a major bite of all that will come in, but we are taking a slice. We contribute as far as taxes and those types of things to the economy also and so we're just happy that this is one of the options that we can present along with all the other options in town."
The event is free and you are encouraged to enter the arena from the main entrance doors open at 10 am. The game airs on the videoboards at 11 am.