Pediatrician says not to skip health checkups amid pandemic
As your kids get ready to go back to school, you don't want to forget about their regular checkups.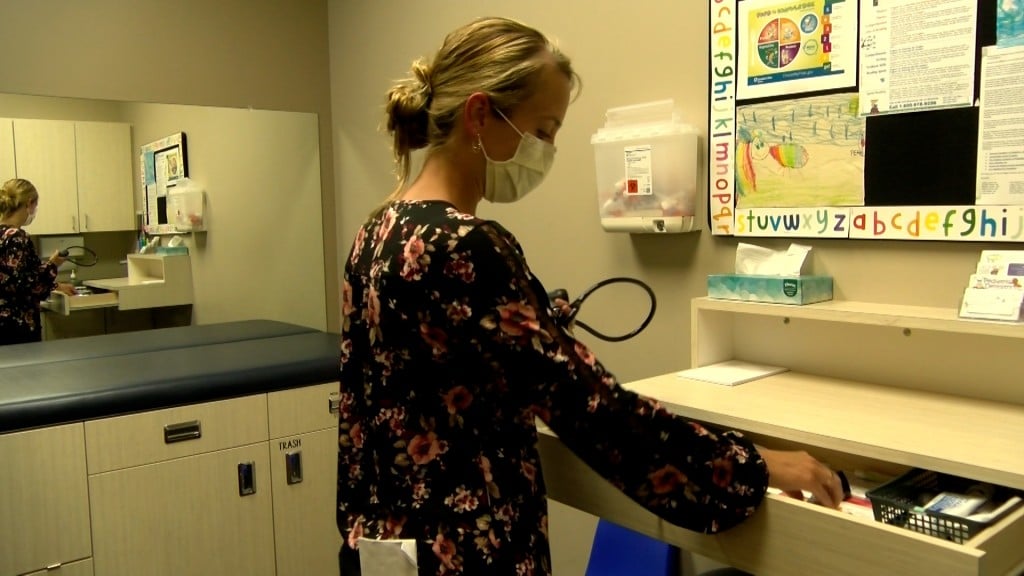 As parents prepare and decide if their children are going back to school during a pandemic, Channel 8 asks a pediatrician some tips on how to stay safe.
"I'm certainly concerned about the recent uptick of coronavirus cases in the community," said Shelly Nelson, MD for Lincoln Pediatric Group. "I worry that in the next few weeks, that'll affect how we start school and our ability to have kids in school."
While parents prepare and decide if their children are going back to school, a pediatrician says visits are still vital during the pandemic.
"Its really important to come in for the preventative wellness checks," says Nelson. "I think that the nationwide trend we've seen is, a lot of kids have actually missed their well checks and missed their vaccine visits."
For young athletes playing sports this year, Nelson says sanitizing shared balls and equipment is essential but if one catches COVID-19:
"That if they have a COVID infection, they really should be contacting their pediatrician after they've completed their quarantine and recovered from their infection to ask if they need to be released back to sports and that's definitely more of a risk factor if they have been hospitalized with the COVID infection."
The Lincoln Pediatric Group itself requires masks and limits how many family members can come with the patient. I asked Governor Ricketts his advice to parents.
"Every child and every school is gonna be unique," said Gov. Pete Ricketts. "So, I would say take into consideration if your child has any special health considerations and then work with your principal at your school."
And Dr. Nelson charges the public to take part to protect children.
"Each person in this community and Lincoln and Nebraska at large plays a really big role in wearing a mask, social distancing, limiting social gatherings as much as possible in the next year," said Nelson. "So, we can have a really safe and productive year for kids and teachers."
Nelson says it's important to encourage your child to wear their mask and celebrate them when they do wear the mask because it's not just protecting them but the community around them.