Perkins restaurant opens location in Lincoln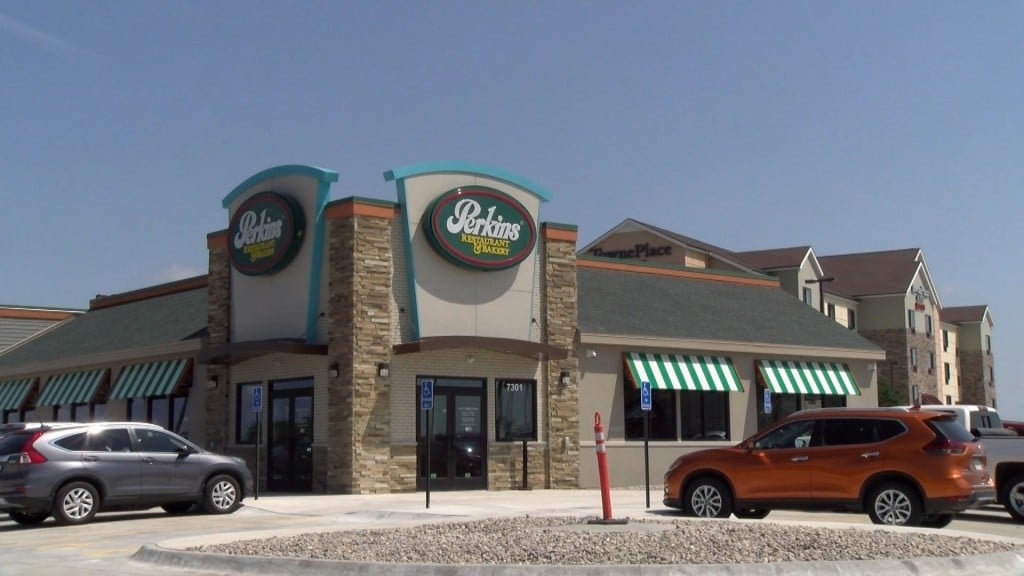 A brand new Perkins restaurant and bakery opened up in North Lincoln along Interstate 80 and North 27th street.
Today was its first day and there were plenty of customers going in, as well as smiles going out from the welcoming staff.
Perkins specializes in pies and very large muffins from the bakery.
Breakfast is served all day every day.

A local customers who has worked at several Perkins locations for a large part of her life said she loves the food and is going for the ham and cheese omelet.
"It'd be really good off the highway. I think they'll get a lot of traffic off of interstate 80, because Craker Barrel, and here, are about the only breakfast places right close by that you can go to," Connie Seitsinger said.
Perkins is also known for having a very large flag high in the sky to bring people in.
This location's hours will stay late on Fridays and Saturdays, but will close every other night at 11pm.
This is the fourth location in the state.
This new location brought 80 jobs to Lincoln.