Platte River floods more than 30 homes in Fremont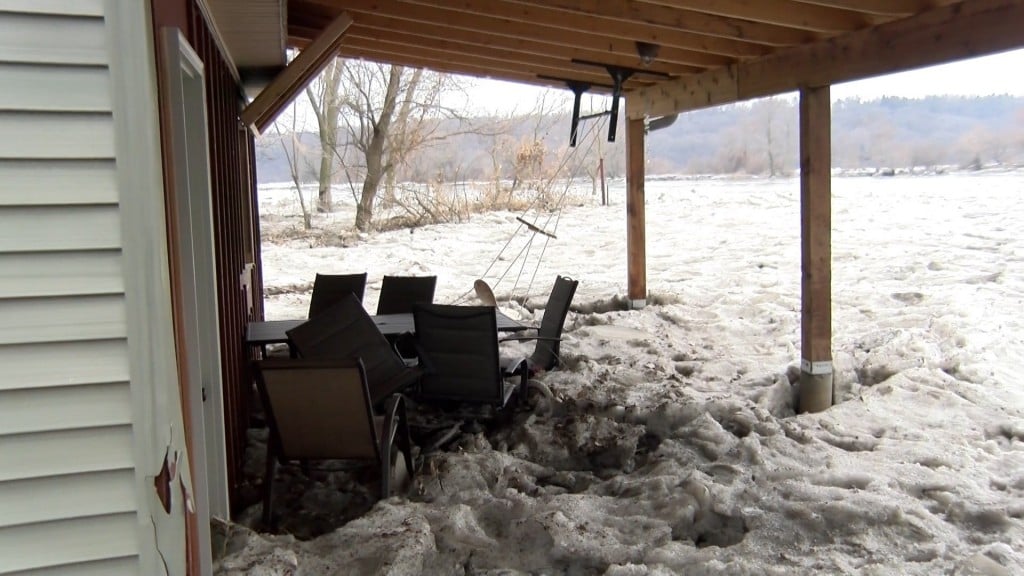 In Fremont, residents are already seeing some of the impacts of flooding on Monday.
"Our back yard is full of chunks of ice, just like I'm standing on," said Molly Bird, a Fremont resident.
More than 30 homes were flooded in the town of Fremont, just west of the Platte River on Sunday.
Some have left their homes but others choose to stay and watch as the Platte river's water levels rise and fall.
Bird says her family evacuated on Saturday and came back home to a flooded truck and garage.
"Water got really high over here and my husband's truck was parked in the driveway and his truck was flooded," said Bird. "I was afraid if I didn't go, then that my vehicle would be flooded and that I could eventually be stuck here for weeks and that's what happened last year."
Bird explains the hassle to evacuate and fix some parts of her home is worth it because her family likes having fun on the water.
"We stay (because) we love the river," says Bird. "We take the good with the bad and we get six months of fun and air boating and four-wheeling and sandbars. We put up with this for a couple of weeks out the year."
She adds the upside to the whole ordeal is that neighbors get to know each other and work together to keep everyone safe.
"We got to know each other better last year during the flood," says Bird. "If one thing came out of it we all got to meet each other, help each other out and now we just stay in communication in case something might happen like that this year."
Most residents say this is only the beginning of the thawing season so they will continue to watch the river as the levels rise.