UPDATE: Missing girl has been found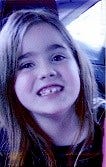 Posted By: Channel 8 Newsroom
8@kklkntv.com
Police say 7-year-old Gracie Shafer was found around 5 this evening at 11th and F streets. The 1st grader from Everett Elementary had been missing for almost six hours. She is now reunited with her parents and she is ok. Police say they are still investigating where she was all day.
Lincoln police are currently searching the area of Everett Elementary, 1123 C Street, for a 7-year-old autistic child who walked away from the playground.
Police and school staff have searched the inside and outside of the school, they say she disappeared about 11:30.
Local businesses have also been made aware.
The white female has dark blond hair, she's wearing a pink and gray coat, pink shirt with a sparkly kitty on the front and black pants.
If anyone sees the child, contact police immediately at 402.441.6000.