Proposed bill would allow Nebraska health care workers to deny medical care based on personal beliefs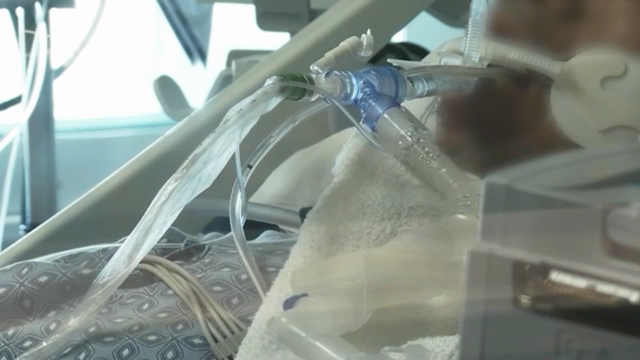 LINCOLN, Neb. (KLKN) – A proposed legislative bill would allow Nebraska health care workers to deny medical care due to their own personal beliefs.
LB963, introduced by Dave Murman of District 38, would allow medical practitioners, health care institutions, and health insurers to refuse pay, treatment, or medications based on their religious, moral, or ethical beliefs and principles.
Senator Murman says the bill will protect health care workers and patients from forced participation and medical procedures they don't agree with.
"My hope is that will have more diversity and freedom of thought in medicine so that all providers can practice their faith and their beliefs in what they do," Murman said. "We all want to be in a profession that we really believe in and that we enjoy."
Sen. Murman is pushing for the bill due to current conditions in the workforce.
We're going through a shortage of medical providers and Sen. Murman believes part of that is because health care workers are forced to go against their beliefs.
Murman quoted a survey saying 91% of medical students would rather stop practicing medicine than be forced to violate their conscience. He believes LB963 would change that.
"It's designed to incentivize more health care workers because if health care workers aren't forced to do procedures against their belief, there should be more health care workers because of that," Murman said. "And also incentivize students to go into medical school that may be hesitant now because of fear from having to do something that goes against their conscience or religious belief."
Not everyone is on board with LB963, including the American Civil Liberties Union (ACLU).
The ACLU is calling it a broad-sweeping health care refusal bill, saying it's problematic for a whole host of reasons.
"First it gives a green light to discriminate, to say that you're allowed to deny care to someone and beyond that. It then ties employer's hands by shielding that employee, who has chosen to discriminate,  and say that they can not be moved to a different shift, have responsibilities changed, or be fired," Sam Petto, the Communications Director for the ACLU of Nebraska said.
The ACLU says bottom line, medical standards should always guide health care decisions, not someone's personal beliefs.
"Companies could refuse to provide HIV care, blood transfusions, mental health care, birth control, because of religious objections, based on the morals of these companies or individuals," Petto said.
Similar laws are found in four other U.S. states.
LB963 will move to the committee at some point, Sen. Murman says it's too early to say when.
For more information on LB963, click HERE.