Python found in basement of Lincoln home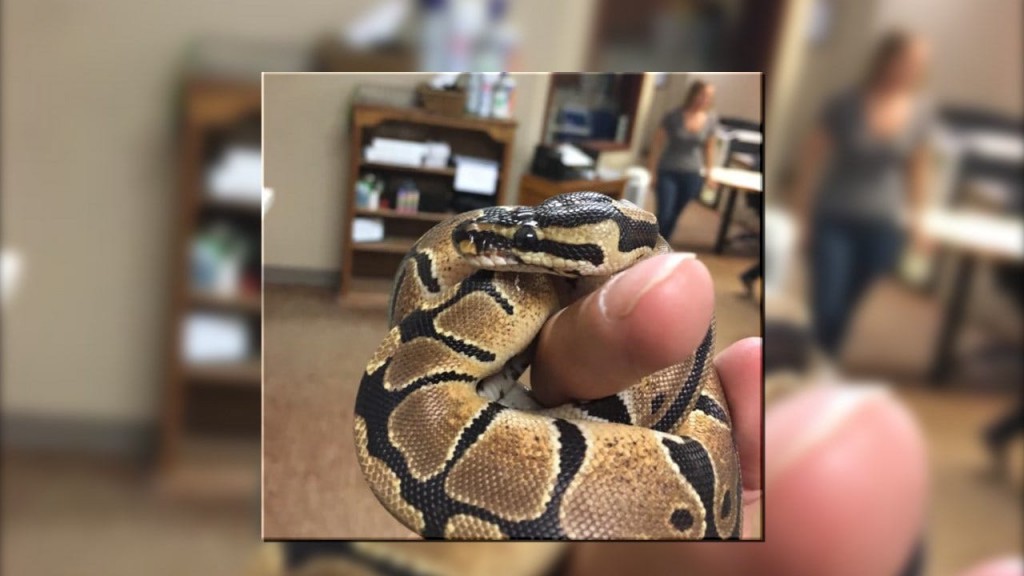 Officials say a young python was found lurking at a home near 24th and R Street.
The python, which is about two-feet long, was found in some storage boxes in a basement, Animal Control Manager Steve Beal said.
Beal said the animal, possibly an abandoned pet, was found in good condition. It was taken to the Capital Humane Society where its owner will have 72 hours to claim it before it's put up for adoption.
It's unclear how the snake got into the boxes, but Beal said it likely was just searching for a warm area to rest.
Because pythons are not poisonous, they're allowed as pets under city ordinance.
While snake encounters are a common occurrence on the job, Beal said his officers may only come across a python or similar reptile once a year. He said other rare animals have been found abandoned in the past, including two small alligators there were left in the bath tub of a home.