RARE REACTION: Lincoln woman explains how COVID and acne medication turned her lips black
Avery Anderson has gone viral on TikTok after she says she had a bizarre reaction to COVID due to her acne medication.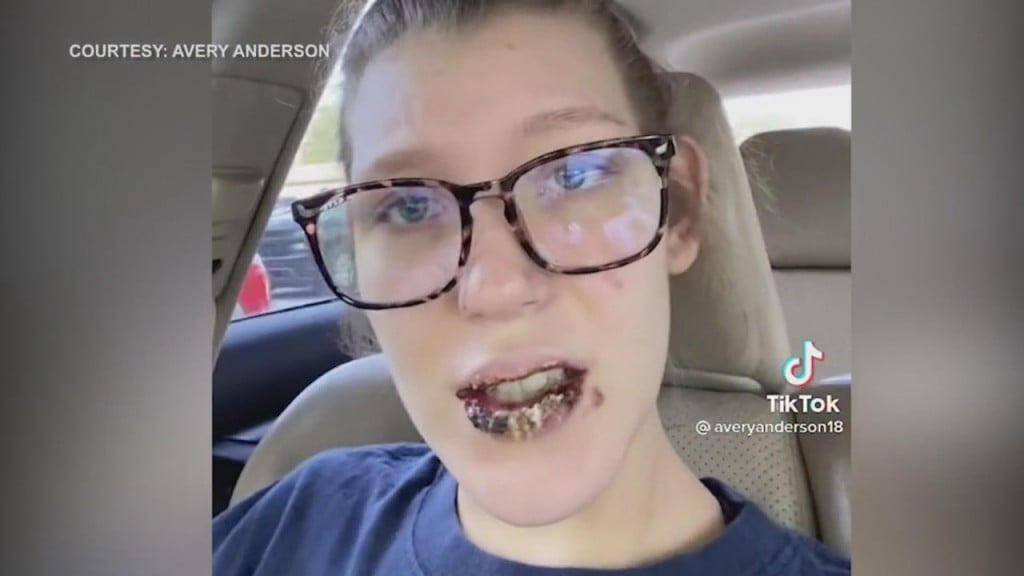 LINCOLN, Neb. (KLKN) –She says her doctors described it as the perfect storm. Avery Anderson's reaction to COVID-19 had people questioning if she'd stuck her lips on a barbecue grill.
Absolutely painful and hard to eat or drink is how Avery Anderson describes her reaction to COVID-19.
The Lincoln woman taking to Tiktok to document her trip to the ER. There, doctors telling her the acne medication she was on combined with being positive for COVID, turned into the painful reaction.
"It just felt like a fire like it was burning. I couldn't eat anything. Like drinking, I would take like a straw and like try at the corner because that was like the only way that I could get fluids in my body. It was terrible," Anderson said.
She takes Accutane, which is an anti-acne drug widely known for drying out the skin and causing lips to crack.
Finally, after three trips to the doctor and even an emergency room visit, Anderson said doctors told her COVID was able to manifest in her mouth causing the black lips and scabs.
Anderson said since she posted the video, now with over a 7 million views, it seems her reaction isn't as uncommon as she had thought.
"All these people were talking to me like, they were going through the same thing," Anderson said.
She says sharing her journey and poking fun at the painful experience is helping her get through the recovery process, which has been a lengthy one.
"Eating is still a little bit difficult for me, but aquaphor has just been my savior honestly throughout this whole thing," she said with a smile.