RECALL: Sabra Classic Hummus
For all the hummus fans out there, you should check yours immediately due to a Salmonella contamination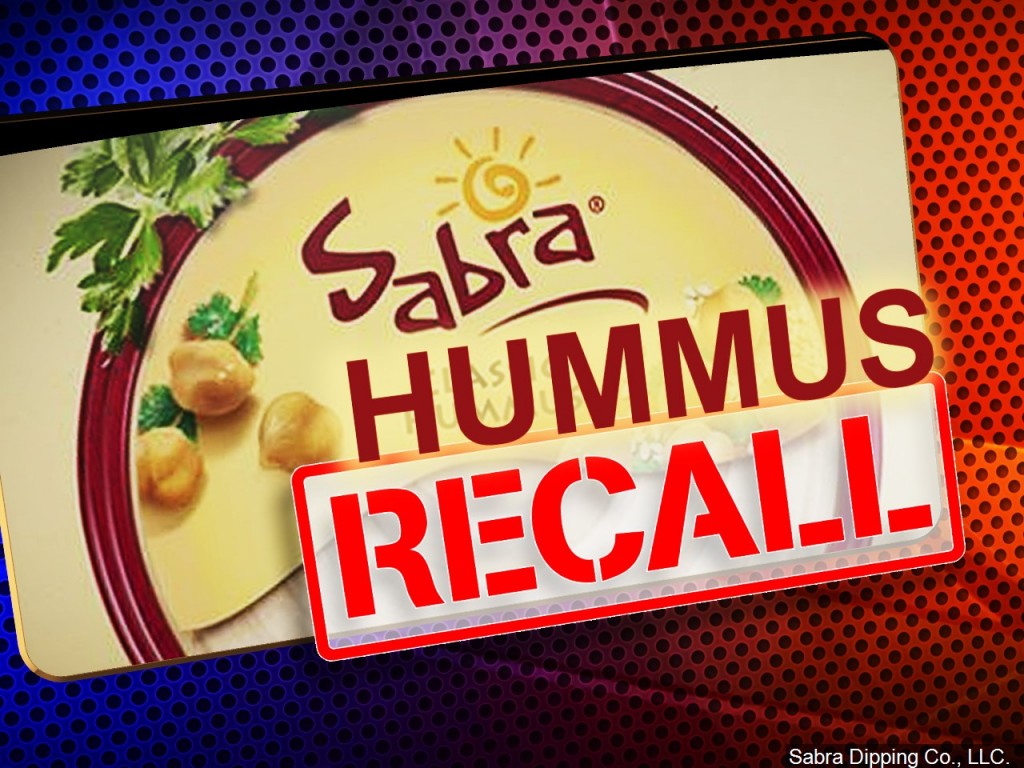 LINCOLN, Neb. (KLKN)- The Sabra Dipping Company, LLC has announced that they are partnering with the FDA to voluntarily recall about 2,100 cases of 10 oz Classic Hummus due to possible contamination of Salmonella.
According to Sabra's announcement of the recall, the Salmonella was discovered via a routine screen of a single tub by the FDA.
If you've got a tub of Sabra's hummus in your fridge, check to see if it was produced on Friday, February 10, 2021, between 6 p.m. and midnight with a "Best Before" date of April 26, that's when you should toss your tub.
MORE: RECALL ALERT: "Amputation Hazard" with popular snowthrower
The recall is limited to only the 10 oz Classic Hummus–no other Sabra products are going to be affected.
In their news release though, Sabra said that the hummus was distributed to 16 states but is over halfway through its shelf life and it's unlikely you'll still find it on the shelf.
The hummus was distributed in these states: Alabama, Arizona, Arkansas, California, Florida, Indiana, Mississippi, Maine, Missouri, Nebraska, North Carolina, New Jersey, Utah, Virginia, Washington, and Wisconsin.
They also said that no illnesses or consumer complaints have been reported yet in connection with the recall.
If you'd like to receive a reimbursement for the hummus, you can go to this website. 
SEE ALSO: Teens steal holy water during mass
If you consume Salmonella, you'll know because of common symptoms like abdominal cramps, diarrhea, and fever within 12-72 hours of consuming the contaminated product.