Residents seek answers after fiber crews leave mess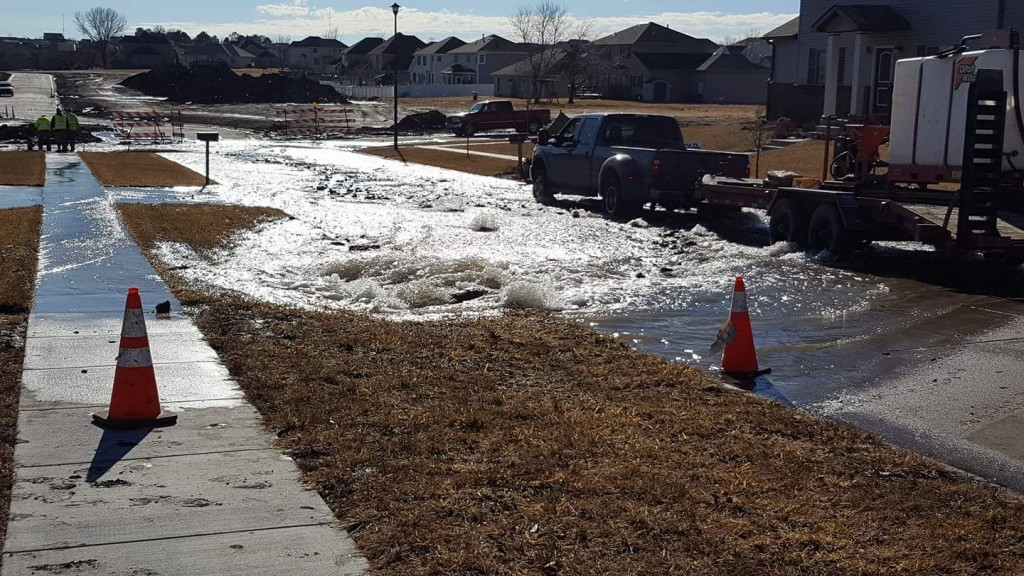 Posted By: Nicole Cousins
ncousins@klkntv.com
Allo Communications is busy laying fiber for high speed internet throughout Lincoln, but the mess some crews have left behind in neighborhoods has residents frustrated.
Some of those concerned homeowners reached out to us after crews Allo sub-contracted tore up their neighborhood.
Homeowner Nick Dittner pointed out the uneven sidewalks, once flat, outside his home just south of 93rd and Old Cheney Streets.
He says a subcontractor for Allo drove over the walkways and through his yard, even steamrolling over some of his sprinkler heads.
"Through talking with the contractors, they don't care about our property, they care about the quick buck and be gone," Dittner said. "Where Allo crews have been working, the properties look nice. These outside subcontractors, that's where I'm disappointed because there's no communication, they're tearing it up."
Allo is tackling laying fiber optic cable to increase the city's bandwidth at a fast rate.
The company's president, Brad Moline, said they laid 175 miles of fiber in Lincoln last year. This year, they aim to put 400 more miles down.
When we do impact an area or a customer, we try to reach out as soon as possible," Moline said. "The biggest thing we can do is make it go away so that s what we focus on is to repair the damage and minimize the impact."
But the pace the company goes at can come at a cost.
Dittner said it wasn't just his property that was affected, his neighbor had a four foot hole dug in his lawn so crews could push cables through.
Now, he has a 2-foot box surrounded by mud, in line with his living room window.
Where the crews dug was legal through the city's right of way, but what's left is a mess.
"I'm excited for the service but I'm, disappointed, I guess is the word, about how they've let property owners know what they're going to do," Dittner said. His neighbor was not available for comment, but described what happened over the phone. "There were no meetings, no letter about what they were going to do, they just came in and tore up properties."
Moline said his company and its subcontractors promise to clean up any damage they cause, at no expense to taxpayers.
That includes damaged sidewalks, sprinkler heads and even severed water mains, which also happened right down the street from Dittner's home last week.
"All the various parties are insured and whoever has the responsibility for that damage," Moline said. "Their insurance or they will take care of that expense."
Allo said it hopes customers can be patient with the temporary construction, and look forward to the service the company will be able to provide in the future.
It said crews always check with 8–1–1 to see where all utility lines are located.
As for the damage, they say those yards and sidewalks should be completely fixed once things warm up.
To see where Allo is digging, or where they're headed next, click here.