RICKETTS: Blackouts are 'unacceptable,' calls out 'radical environmentalists'
Ricketts said that coal and nuclear power offer "great reliability" vs. other clean sources like wind power and natural gas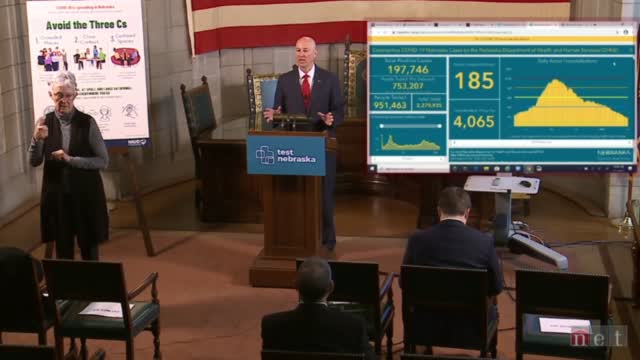 LINCOLN, Neb. (KLKN)- In his press briefing on Wednesday, Governor Ricketts gave his opinion on the rolling blackouts happening around the nation.
"These rolling blackouts are completely unacceptable, this is the United States of America. We are not some developing nation that has an unreliable power grid," Ricketts said.
The governor went on to say that the blackouts are unacceptable when temperatures are so low and that the U.S. needs to have a conversation on power sources. He says he'll be working with state officials to keep this situation from happening again.
Ricketts said that coal and nuclear power offer "great reliability". According to Ricketts, the Gerald Gentleman plant in Nebraska provides up to 57% of the state's energy.
Ricketts said clean sources of energy, like wind power and natural gas, are "intermittent" and that we can't "store" that energy.
"If we're too reliant on those sources [clean energy], then we're going to see these types of rolling blackouts. You can just imagine if radical environmentalists get their way and pass the clean power plant or the green new deal, that these situations will become even more dire," Ricketts said.
EVEN MORE: Nebraska Unplugged: Power outages sweep across the state