Ricketts defends decision to ease restrictions in Nebraska
During his weekday news conference on Monday, Ricketts used a highway speed-limit analogy to describe his thinking.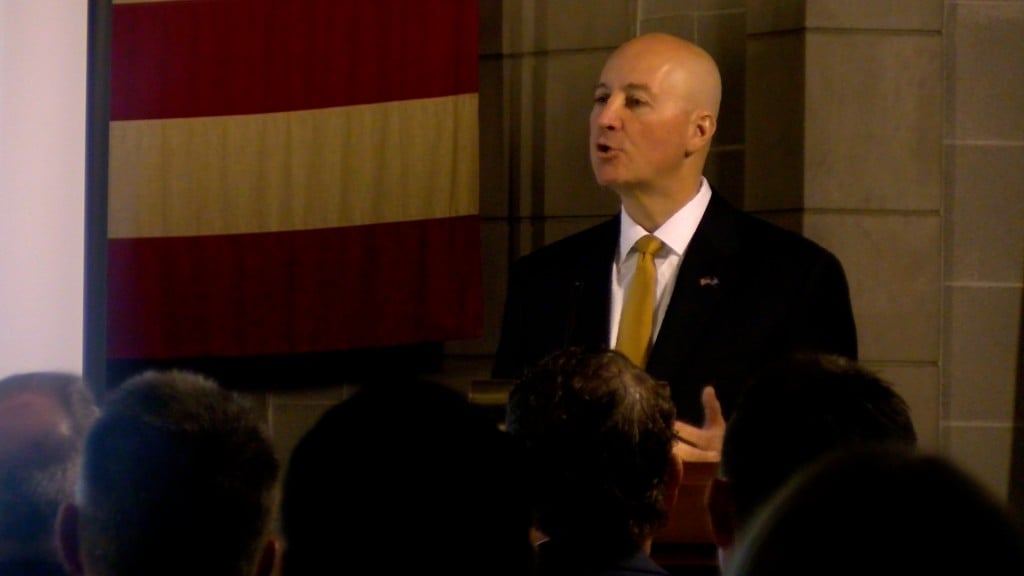 LINCOLN, Neb. (AP) — Gov. Pete Ricketts defended his decision Monday to ease social-distancing restrictions in some parts of Nebraska, even though the number of confirmed coronavirus cases has surged in the last few days.
Ricketts, a Republican, announced Friday that he was relaxing rules for businesses such as restaurants, salons and tattoo parlors in certain regions of Nebraska and allowing all churches to resume in-person services as long as they follow new safety rules.
During his weekday news conference on Monday, Ricketts used a highway speed-limit analogy to describe his thinking.
"We could ban just about all deaths on the interstate by reducing the speed to 5 mph, but we don't do that," he said, describing such action as impractical. "… What we're trying to do is find the right speed. What's the right speed to be able to manage our health care system, to make sure it doesn't become overwhelmed?"
He said the state has currently "slowed everybody down" and is now trying to figure out "what is the right speed to be at" to ensure public safety.
He argued that the virus has yet to overwhelm the state's hospitals, which is the metric he's using to determine success. As of Monday morning, Nebraska still had 49% of its hospital beds, 77% of its ventilators and 42% of its intensive-care unit beds available for patients. He also is maintaining restrictions in areas that have seen a surge in cases, such as Hall County, which has a major meatpacking plant and food processors.
Still, the governor's decision to ease rules for some parts of Nebraska drew public criticism Monday from at least one state lawmaker.
"Opening everything up and relaxing restrictions when we haven't reached our peak with new hot spots springing up is insane," Sen. Adam Morfeld, of Lincoln, said on Twitter.
Morfeld, who runs a voter-rights advocacy group, added: "As someone who runs an organization that has seen financial impact because of the pandemic, I want to open up too, but not at the cost of people's lives."
Nebraska has continued to see more confirmed cases every day, with another three deaths reported on Sunday. They included a person in their 60s from Dakota County area and another person from Hamilton County. No details on the third death were immediately released.
Officials said Jefferson County in far southeastern Nebraska also reported its first confirmed case of the virus on Sunday. The state's online coronavirus tracking portal showed 56 deaths in the state and more than 3,000 confirmed cases by Monday morning.