Roadside memorial partially removed by Department of Roads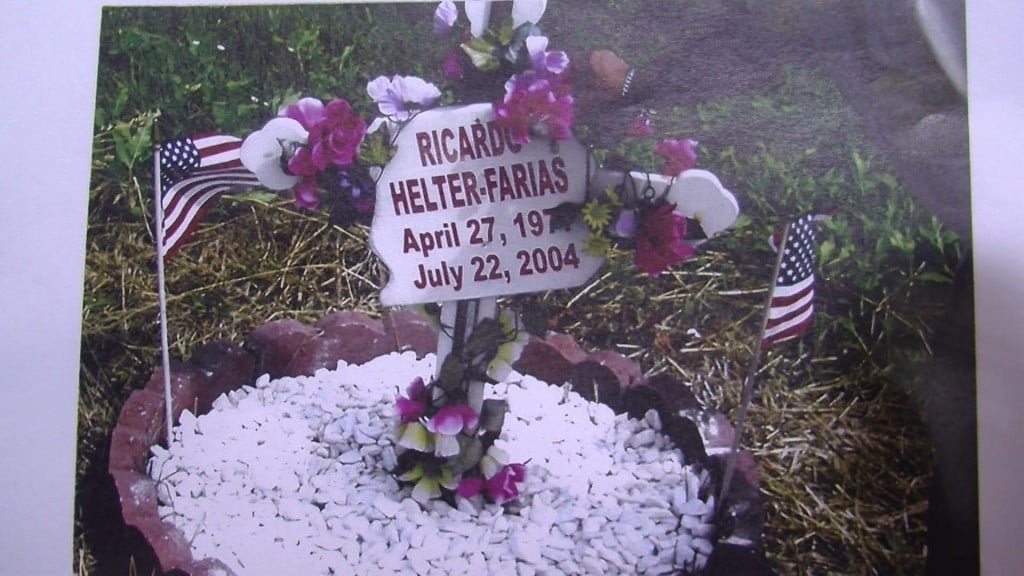 By: Ashley Harding
A father returns to his son's roadside memorial to find most of it gone. It turns out, the state is responsible.
For Ricardo Farias, coming back to his son's roadside memorial feels bittersweet. It's been there for eight years, since his son, Ricardo Helter-Farias, died in a car accident on Highway 79 and west Raymond road. Just last week, it looked far different. American flags, flowers, and lights, were there to help honor his memory. Now all that is left is the cross and some pebbles.
"Nobody's ever bothered it or anything or said anything bad about it. In fact, they've commented about how nice it looked," said Farias.
A phone call to the state soon revealed that the items had been removed by the Department of Roads. They say on state highways, the areas next to the roadways are "clear zones". That means anything which could be a distraction isn't allowed. Farias doesn't think that includes memorials.
"It's a reminder to people that people have gotten killed here. We're more or less telling them to be careful," said Farias.
Farias remembers his son as a family man and a hard worker. He also enjoyed working with kids. He says his greatest concern is that other grieving families will be affected by this. He hopes for a change.
"I'm just hoping that people will think about this and maybe talk to somebody in the state or whoever they'll talk to about these memorials. We should keep them up because they're very important to us. I want people not to forget my son," said Farias.
Officials from the Department of Roads say they encourage grieving families to memorialize their loved ones in other ways.