Severe Weather Rips Through Eastern Nebraska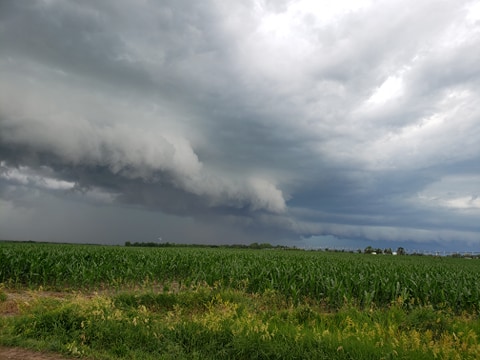 In the early afternoon hours, storms bubbled up in northeastern Nebraska resulting in several severe thunderstorm warnings to be issued as they moved southward. Heavy downpours, high winds as well as hail were all reported in these storms with some of them causing damage across the region.
The storms originally were severe in northeast Nebraska when they first started, and then lost some of their strength as they pushed southward near I-80. They soon redeveloped as they moved into a more favorable environment and regained their severe strength around 5:30 pm.
One particular storm that resulted in a severe thunderstorm warning, lasted for over an hour and caused damage for several cities in southeastern Nebraska. Milford and Cortland were two cities that were hit the hardest with 60 mph wind gusts and quarter sized hail according to the National Weather Service.
Several Channel 8 viewers sent in photos of downed trees, crop damage, and hail. There were also several reports of power outages due to downed power lines and some spots picked up around 3 inches of rain.
Although, after several hours of severe weather the region was rewarded with a large double rainbow that lasted for several minutes. If you have any pictures of the rainbow, hail or damage, be sure to send them our way at weather@klkntv.com.
Meteorologist Brittany Foster
@BrittFosterKLKN
bfoster@klkntv.com