Shawn Eichorst Introduced as Nebraska Athletic Director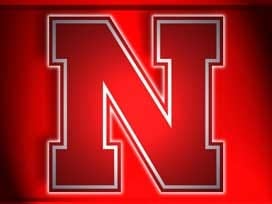 Posted By: Sports
Chancellor Harvey Perlman
Opening Statement/Introduction
"Thank you all for being here again. I do want to acknowledge that Tom Osborne is in the audience. Shawn Eichorst has had an opportunity last night at a reception and this morning to interact with head coaches and with the staff in the athletic department. I suspect that most of them decided that the third time was a charm and that they'd continue to work.
Before I introduce Shawn, I'd like to welcome his family, who are with us, his wife Kristen and his sons, Jack, Ben and Joe. They've got all their red over there, so they're Huskers already.
As I said last Thursday when we met, this was a very important and a very difficult job filling this position. Tom Osborne has for 40 years defined Husker Athletics with significant accomplishment, both a coach and an athletics director. Husker Athletics plays an important role in the University and the state of Nebraska. We have a defined culture that honors excellence both on and off the field, and expects winning to be done in the right way.
A modern athletics director is a very complex position. Considerably more than the visible part that you see of hiring coaches and engaging donors. It is a complicated $95 million highly regulated and highly visible business operation.
I had an opportunity last Thursday to outline the search process. The focus of today's press conference is to introduce Shawn. After he is introduced and makes some comments, he will be available for questions. If you do have lingering questions of either Tom or myself, we will be happy to answer them as well.
I believe we've attracted a person who has both the expertise and experience needed to move our department forward, also someone who respects our traditions and will easily fit into our culture.
Shawn Eichorst is a native of Lone Rock, Wisconsin, 1990 graduate of the University of Wisconsin-Whitewater, where he graduated magna cum laude in business having been team captain of the football team and an all-conference defensive back and three-time letterwinner. He served as a deputy athletics director at the University of Wisconsin-Madison under Athletics Director Barry Alvarez. There he oversaw a department of 23 intercollegiate sports, 850 student-athletes, 320 full-time employees and a multi-million dollar budget. He earned a law degree from Marquette University in 1995. In 2006, Marquette named him the Sports Law Alumnus of the Year. He comes to Nebraska fromt he University of Miami, where he served as athletic director from April 2011 until now.
It is really my great pleasure to introduce to you the next director of intercollegiate athletics at the University of Nebraska, Shawn Eichorst."
Special Assistant to the Chancellor Shawn Eichorst
(Nebraska's next Athletic Director, effective Jan. 1, 2013)
Opening Statement
"Thank you Chancellor Perlman for that wonderful introduction. This is an amazing opportunity, and I thank you for the professionalism, the class and confidence that you've shown throughout the process. Thank you.
Thank you to the Nebraska administrative and athletics staffs who have made my family feel so welcome from the beginning. Thank you to Coach Osborne for his support and willingness to allow me to learn from a legend.
I think Warren Buffett said it best about Coach Osborne in Coach's recent book, Beyond the Final Score. He said: 'When most people think of Tom Osborne, they think of a great football coach. When I think of Tom Osborne, I think of a man of character who quietly but effectively improves the lives of everyone he encounters.'
I very much look forward to improving my life to work with Coach Osborne.
A thank you to Husker Nation, whose warm embrace has proved that passion and class go hand in hand.
Most of all, a thank you to my beautiful wife, Kristen, and my boys Jack, Joe and Ben. As you will soon find out, I've outpunted my coverage big time when it comes to Kristen. She's a wonderful lady and will represent us well.
I am humbled and honored to be chosen to lead one of America's best athletic programs and such a phenomenal university. This is a special place. A special city and a very special state. The momentum of continued excellence and leadership set by Coach Osborne can be seen in the solid red sellout crowds of Memorial Stadium on a Saturday afternoon; in the steel structures of Pinnacle Bank Arena; in the faces of our volleyball players after yet another win; and in the legacy of those who came before us and who laid the foundation for what comes next.
As a young boy growing up in the farmlands of southwest Wisconsin, my days were filled with family, church, school and work. I worked in the fields, bailed hay, fed the pigs, milked the cows and detassled corn, believe it or not. And yes, sports, particularly football. Like my friends. I lived for Saturdays in the fall to watch Big Ten and Big Eight football. Staring in awe at the great athletes on the television, including your own, and soon to be my own, Mike Rozier, Dave Rimington and Roger Craig. I remember watching the famed Blackshirts of Nebraska playing so many classic regular-season and postseason games. As a kid growing up in Wisconsin, I must admit that I had to cheer for the Badgers and of course the Packers. I'm so very pleased that I get to cheer for at least one of those teams – and that would be the Packers.
Fortunately for me, when the time college rolled around, I had the opportunity to continue playing football at a small Division III school, the University of Wisconsin-Whitewater. It wasn't big time, but it was big enough for me. What I've learned on the football field – resilience, persistence, determination, work ethic, teamwork, toughness – would carry me through law school, the business world and college athletics. I have never wavered in my belief that athletics cannot only provide opportunity, it can be one of life's great teachers.
That's why I am so excited to be a Husker. For I have come to admire the sustained excellence that Nebraska represents on the field and in the classroom. With more academic All-Americans than any school in America, Nebraska has so much to be proud of. With multiple conference and national championships in a variety of sports, Nebraska has so much to be proud of. With a fan base of wild, knowledgeable, supportive and enthusiastic men and women, young and old, Nebraska has so much to be proud of.
When I worked for Barry Alvarez at Wisconsin. He would regale us all with his stories of Lincoln. The Nebraska Way and his legendary coach and mentor Bob Devaney. I look forward to building and telling my own stories about Nebraska. Rest assured, we will continue to compete for Big Ten and national championships in everything that we do. And we will compete with class, integrity and sportsmanship and with an unwaivering commitment to the welfare of our student-athletes. The development academically, athletically and socially will always be our foremost objective.
The core values of Nebraska Athletics are simple, but yet so powerful. Integrity, Trust, Respect, Teamwork and Loyalty. That's who you are, that's who I am and that is why I am so honored to become part of the Husker family. Thank you."
Media Questions
On his reasons for applying for the Nebraska Athletic Director position while he was still the athletic director at Miami
"I didn't apply. I was sought out. As I've stated in my brief comments, Nebraska is at the pinnacle of college athletics, particularly as it would relate to the balance, the great balance of academics and athletics and how they go about treating their young people in every way. From my perspective, when I was asked to take a look at the opportunity, the history and the tradition and everything that Nebraska stands for, intrigued me greatly, and that is kind of how the process started."
On the timing of the start of the process for him
Late August.
On visiting Nebraska following Miami's football trip to Kansas State
"It was an interesting weekend to say the least. My heart and soul at that time was at Miami. There was no decision for me to make. However, in the business that we're in, and the profile that it is, you have to operate in this way. I feel very good about how the process played out. It was an interesting weekend, there's no doubt about that."
On his performance at Miami
"I think we left and all the great people that I worked with there at Miami, have left it in a better place than I found it."
On the challenges he faced at Miami
"I think the challenges there are the challenges everywhere. It's the great balance right, academics, athletics. Finding a fiscally sustainable model. Compliance for sure, and then balancing expectations and relationships and all those other sorts of things. Not one size fits all, there's all different challenges across the spectrum. Miami is a wonderful place. I'm not so much leaving Miami, as I am coming to Nebraska."
On the impact of compliance issues at Miami affecting his decision to come to Nebraska
"Zero."
On Barry Alvarez's influence on his decision to come to Nebraska
"Late in the process. I didn't really consult with anyone until I had a decision to make. At that point in time, I reached out to some of my very, very close mentors, including Barry Alvarez and talked through some things. We came to the conclusion that it was a really good fit and the time was right."
On Wisconsin Athletic Director Barry Alvarez's stories about about Nebraska
You guys have talked to Barry enough. He has such great pride and passion for this place and it bleeds through in everything he does. I had a chance to work with him for five years and watched him, and in many ways you could see Nebraska come out of him because we talked privately about wearing that "N" and having pride and passion and purpose and all those great things. It was a very delightful conversation."
On his Initial conversations with Coach Bo Pelini, and Eichorst's general assessment of the Nebraska football program
"I think now is not the time nor the place to have an assessment about the state of the football program. That's Coach Osborne's. He's the athletic director and he will be in charge until January. Bo and I have missed each other on a couple occasions. He was at the meeting today when I had an opportunity to visit with all the staff members in athletics. I look forward to trying to connect with him tonight and tomorrow before I leave. I have great admiration, and a lot of folks that I trust and respect have good things to say about Bo Pelini. He's a winner. He's won everywhere he's been. I look forward to working with him."
On his role the next two months alongside Tom Osborne to prepare to take the reins as athletic director
"He's probably going to get tired of seeing me. I hope to be into his back pocket as much as I can. My plan over the next two to three months, I think this is a wonderful setup for me to immerse myself in everything Nebraska, and it doesn't necessarily have to be athletics. I really want to get to know the people of the state and the culture, the academics and all the great research that is going on here at the University of Nebraska. For me it is an opportunity for me to take a deep breath, and not on a shot clock or a play clock, I can just kind of see things play out. A lot of looking, listening and learning from a legend."
On the lessons he learned from Wisconsin Athletic Director Barry Alvarez
"Barry and I are similar in many ways. Probably one of the key ways, and I won't put myself in that group, but he hires really, really solid (yes I will) people, and he let's them do their job. He gave me a lot of responsbility and a lot of support. I've taken much more away from that opportunity than I've probably provided in a lot of different ways. I've had really good relationships with football coaches, particularly coaches who are held in high esteem. Having an opportunity to watch Barry work, and how he lights up a room, and how he relates to people, in particulary coaches. I didn't coach, so I've really tried to learn my craft in a way that I don't really try to put myself in the coaches shoes but I want to be able to support them in the right ways. Coach has helped me with that timing, and when to talk to a coach and when not to talk to a coach and those sorts of things. I can't think of a better training ground than having worked under him."
On his leadership style as athletic director
"My style is to come to work everyday and be consistent in my approach. Try to treat people with great respect and integrity and trust. I hope at the end of the day that I'm judged that way. I really don't want to have to be out in front, but I know at a place like Nebraska, I need to do that and I'm prepared to do that. I want to always make sure that we ground what we do in what we're doing with our young people, and that is to try to prepare them for the game of life. I don't want to be bigger than that, I want to be a part of that."
On his biggest influences or mentors in athletics
"A ton, going to Bob Berezowitz, Head Coach. Bruce Bukowski my defensive coordinator, who regularly told me that I would never see the field. Dr. Gaylon Greenhill who gave me a shot at 31 years old to be the athletic director at my alma mater. That was an interesting twist, to now become the boss of my mentors.
Obviously (former South Carolina Athletic Director) Coach Mike McGee, who gave me my chance in Division I athletics. Coach (Lou) Holtz has been good to me, his lovely wife, Beth, and son, Skip. Coach (Steve) Spurrier and Jerri and Steve Jr. They're good people, and I'm very close with them. Ray Tanner, when my wife told me what he said about me, and I guess the check is in the mail. Ray Tanner is as good as they get. You folks probably all got a chance to see him over time over in Omaha. He's the real deal. I'm so pleased that he gets to run the show, because he can be shared with all student-athletes at the University of South Carolina.
Of course Barry. Bo Ryan has had a huge influence on me. I remember when Bo used to bring his teams from Platteville to UW-Whitewater when I was a student and he and Dave Vander Meulen would get into it pretty good, so I have a lot of respect for Bo and what he stands for. Bret (Bielema) – I have a lot of respect for Bret. (Wisconsin Women's Hockey Coach) Mark Johnson's been a huge influence on me and the way that he's lived his life. Probably the greatest American-born skater, but you'd never know it."
On Eichorst's expectations for Nebraska
"My expectations are to carry on the history and tradition. I don't think this is a place that you have to reinvent the wheel. I think what you have to do, is that you have to get yourself immersed in everything Nebraska. My goal would be to make something that is already great, better. The only way to do that is to lead with values. Have a vision, have a plan. Have really good people in place and let them do their jobs and hold them accountable. As I've said, and I've told Coach Osborne privately on two occasions, what better person to immerse myself in what this place is about than him. I'm going to embrace him big time. I don't really set expectations. At the end of the day, they'll take care of themselves in a very humble and understated way."
On the value of a bringing an outsider into the position as Nebraska's athletic director
"Having an experienced skillset of having been in the Southeastern Conference, having been in the Big Ten and now having been in the ACC, I think I bring some experiences, some global experiences on how other folks have done things. From my perspective, it's just that. I don't come in with any preconceived notions. I truly mean that when I say that. I'm not smart enough to do that. I really need good people around me at the end of the day to make this thing work. It can't work if it's just me, and so it's not going to be about me. From the outside, I think it brings a little bit of a different perspective. I don't know if it's right or wrong, it's just a different approach."
On whether he plans to bring staff members with him from Miami or any other place
"At this time, I don't plan to do that, we'll just see how things play out. I am very pleased with the staff that Coach Osborne has in place. I had a chance to really get some quality time with them last night. The benefit of me being around different places, is that there is a connection point with almost all of these people, so folks that I know and respect have great respect for the people that work in this department."