Shooting at Long Island supermarket, police searching for suspected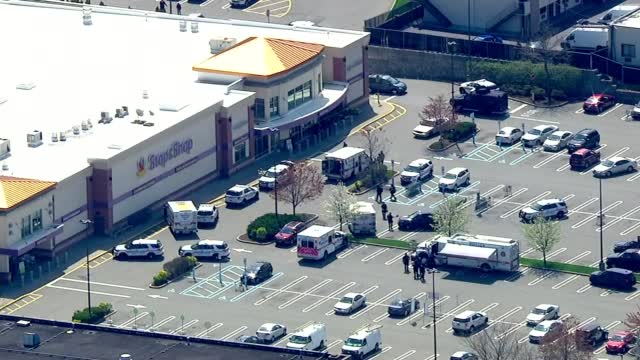 LONG ISLAND, N.Y. (CNN) — Long Island Police are searching for the man they believe opened fire at a supermarket Tuesday morning.
The gunman began shooting at a Stop & Shop just after 11:15 am, killing one employee, 49, and wounding two more.
Commissioner Patrick Ryder stated, "We do have a person of interest, a person of interest. His name is Gabriel Dewitt Wilson… He was, or may still be an employee of the Stop and Shop. We're not sure."
Police say witnesses saw Wilson leave the scene while still carrying a handgun.
"We have over 150 assets out here right now looking for Mr. DeWitt to question him about the events that occurred here today," commented Ryder.
We'll keep you updated as new details are released.